Project Associate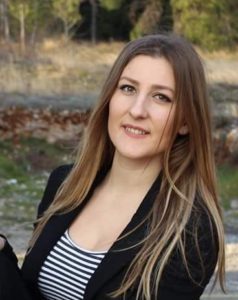 Dragana Jaćimović (born 16.02.1996. in Bijelo Polje) finished Elementary School, Music School and Secondary Electro-Economic school in Bijelo Polje. She graduated at Faculty of Political science in Podgorica, specialist studies on International relation department.  For the Government-funded Internship Programme she chose Institute Alternative, where she started working in Jaunary 2018.
She worked as a research associate for projects related to public procurements – "Towards Qualitative Signs of Anti – corruption Efficacy", and "Confidential Procurement: Out of Sight – Out of Mind".  She was a research assistant for the publication "Low Value Procurement in Montenegro: Without Transparency or Competition", and she participated in the research and preparation of  the publication "Confidential Procurement in Montenegro: Far from Public's Control". She is one of the research assistants for the publication Report on the PFM Reform in 2017 and 2018: The other side of the coin, prepared within the "Money Watch – Civil Society Guarding the Budget"  project.
She was a long-time volunteer in Municipal Youth Office in Bijelo Polje, mostly on the projects related to promoting the values of the European Union, encouraging young people for more active participation in the local community, as well as the development of volunteerism. She was the member of the Volunteer centre. She volunteered at the Home of the Old, Day Care Center "Tisa". The participant of the "Ambassadors days" project in organisation of MAPSS, as well as participant  of the youth humanitarian action "Njihov osmijeh". She speaks English and Turkish.
Contact: dragana@institut-alternativa.org