Project Associate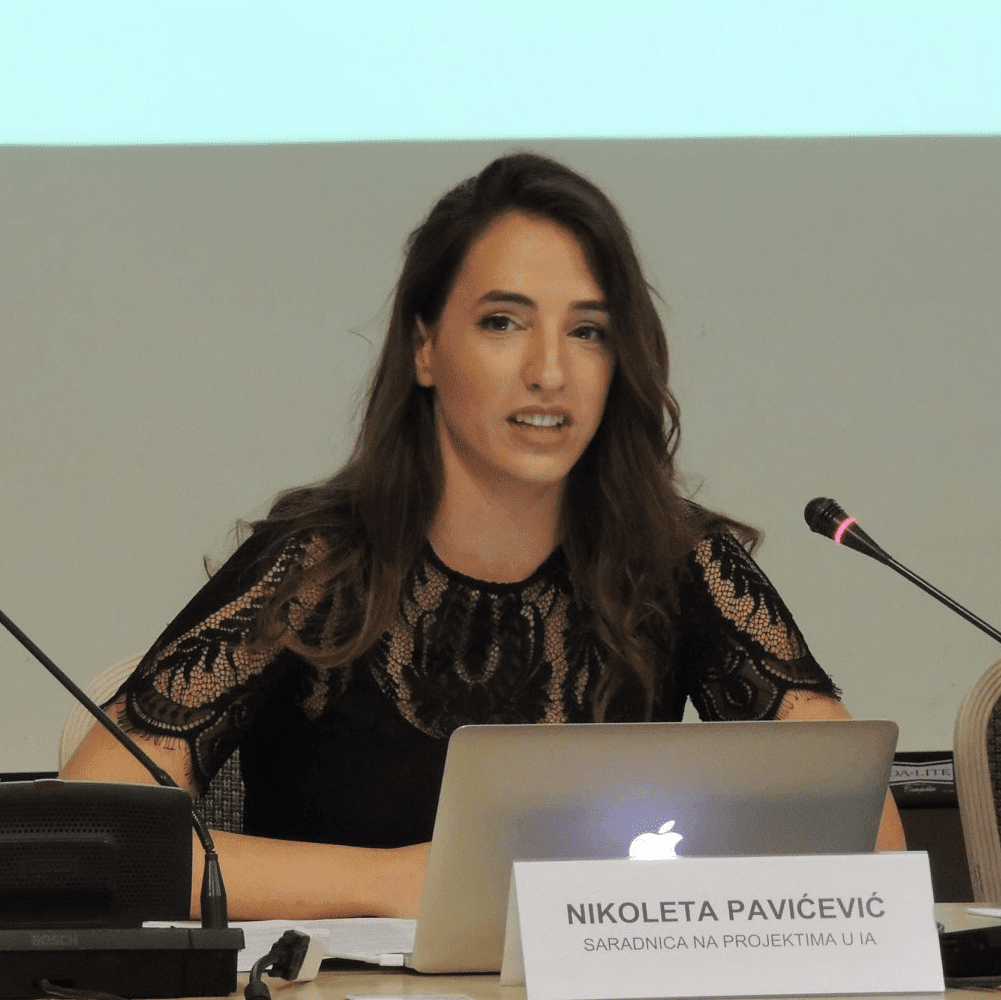 Nikoleta Pavićević is a project associate at Institute Alternative engaged in the project "Money Watch: Civil Society Guarding the Budget", financed by the European Union and co-financed by the Ministry of Public Administration.
She started working as an associate at Institute Alternative in September 2018, after successfully completing three-month internship. Her work focuses on the area of public finance management reform and public administration reform. She was research associate during the preparation of the Report on the "Openness of Local Budget – My Town About My Money", as well as the "Report on the Public Finance Management Reform in 2017 and 2018: The Other Side of the Coin".
Nikoleta was born on October 31, 1994 in Bar, Montenegro, where she finished elementary and high school. She is currently on her master studies at the Department of Politics and Security Studies at University of Donja Gorica, where she also graduated with specialist thesis on ''The Phenomenon of Corruption and the role of Security Culture in Combating Corruption'' under the supervision of prof. dr Olivera Injac, whose associate in lectures Nikoleta was on subjects Global Security and International Terrorism. She finished Government's Program of professional training of university graduates at Police Administration Security Center in Bar.
Contact: nikoleta@institut-alternativa.org