Within the regional POINTPULSE project, together with our partners from BIRN, we have recorded a TV feature "Who is police guarding, the Government or the citizens? The Police in the Region", which was broadcast in December on the regional television programme N1.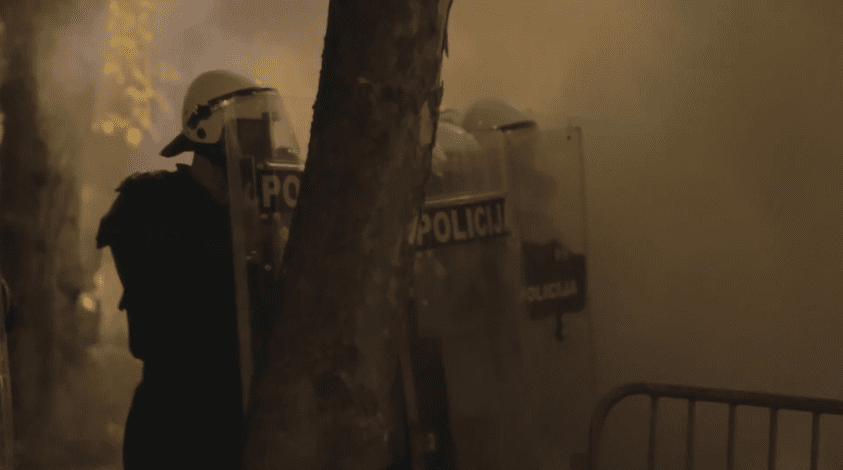 Our correspondents were:
independent MPs, Mladen Bojanić and Velizar Kaluđerović
president of the Council for Civil Control of Police, Aleksandar Zeković
head of the Department for analytics, improvement of the work and development of the police, Radovan Ljumović
Radovan Ljumović considers that the attitude of citizens (70%) toward great political influence over the operational police work is the result of the public representation of certain police activity, which influences the formation of public opinion that is different from what is realistic. ''There is very little influence of politics in police – not much more than there is in other state bodies. The police are acting in accordance with the law and within their possibilities.''
MP Bojanić, on the other hand, claims that the politics has the most influence on police work – from appointing head of departments to employment procedures.
MP Kaluđerović adds that a great number of issues in Montenegro, among which he emphasises high level corruption as well as organized crime, are an immediate result of inefficiency of the state authority whose obligation are to fight such occurrences, which are first of all the police and the state prosecutor's office.
Aleksandar Zeković stated that the problem with the police is not systemic, but that during the October demonstrations abuse and inhumane behaviour have been recorded in an array of incidents, apart from the breach of authorisation of police officers. ''Up until today, we have not received a single satisfactory statement from the Police Authority or from the Minister of the Interior''.
We remind that the Institute Alternative has in its report on integrity of the police in Montenegro analysed six areas dealing with the transparency of police work, depolitisation, human resources management, financial management, internal and external control.
Here you can view the feature on integrity of police in Montenegro:
Related news:
The TV feature is filmed within the project 'Western Balkans Pulse for Police Integrity and Trust – POINTPULSE) supported by the European Union through the programme of Support for Civil Society) EuropeAid/136-034/C/ACT/Multi).