Author: PR Centar
There are no cases of bribing or receiving bribes in the Special State Prosecutor's Office, which is the most important criminal offense in the field of corruption related offenses, as stated at the second panel of Institute Alternative (IA).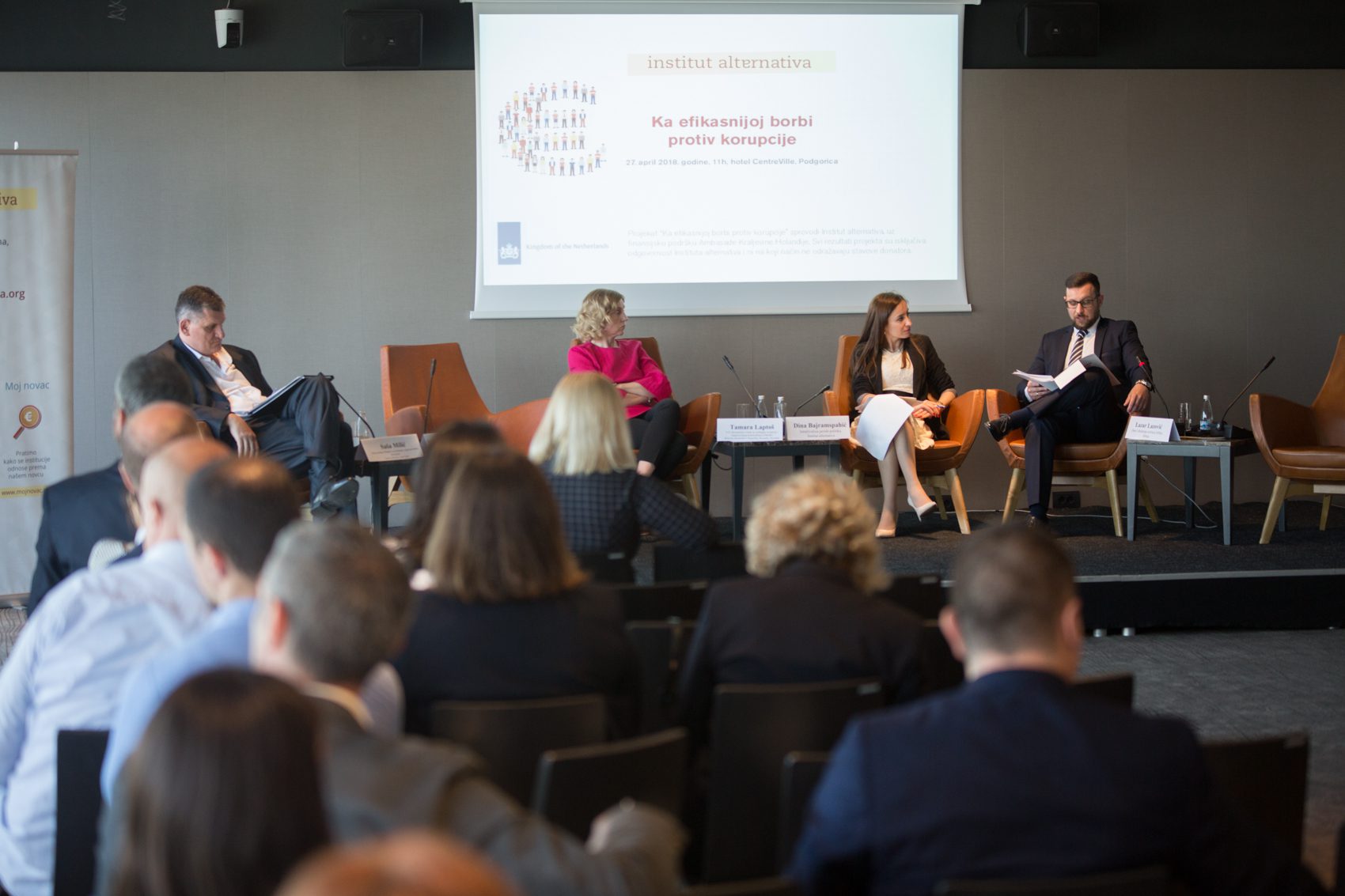 At the second panel "Repressive Fight against Corruption", Public Policy Researcher at the Institute Alternative, Dina Bajramspahić, said that last year's Report on the work of the Special Prosecutor's Office shows that 15 prosecutors had cases against 1.229 persons.
"It is impossible to compare the data from the work reports of police, prosecutor's offices and courts because our police reports on criminal offenses and criminal charges, the prosecutor's offices report on persons while courts report on cases. Hence, we have analysed results of the Special State Prosecutor's Office," explained Bajramspahić.
She noted that order to conduct investigation was issued for 168 persons, which is only 13.6 percent of the total number.
"This leads to thinking that priorities must be determined in the work of this Prosecutor's Office. If this is compared to all the reports on Montenegro that show that corruption is widespread, and that problem of organized crime in Montenegro is pronounced, these cases remain outside of cases in the work of the Special State Prosecutor's Office,"Bajramspahić said.
She explained that 15 prosecutors of the Special Prosecutor's Office filed charges against ten persons last year, although proceedings are still ongoing for 555 persons.
"In addition, there were 32 plea agreements, which we consider to be an effective solution. However, all of these agreements were within four cases," Bajhramspahić explained.
She said that there were no cases of giving or receiving bribes in the Special State Prosecutor's Office.
"The Special State Prosecutor's Office received only one bribe report, and even that one was not within its jurisdiction, but was handed over to the competent prosecutor's office. They had cases against five persons from the previous period, but these are still ongoing. Somewhere in this big pile of cases, huge number of persons and media allegations, giving and receiving bribes have been lost, which is the most important criminal offense in the field of corruption related offenses, "Bajhramspahić said.
She assessed that institutional framework in Montenegro is not completed, and that the Police Directorate and the Special State Prosecutor's Office "are not working in full capacity and there is room for its improvement."
Acting Director of the Office for the Suppression of Corruption and Organized Crime in the State Attorney's Office of Croatia (USKOK), Tamara Laptoš, pointed out that the work of this body contributed to closing Chapter 23 and 24 in the negotiation process, and thus to Croatia's accession to the European Union (EU).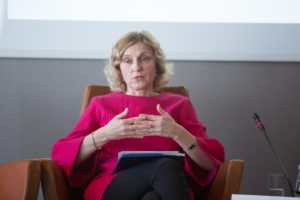 "USKOK had continuously reported to the European Commission on the progress achieved in this area and presented the results achieved. However, regardless of EU membership, this does not mean that the fight against corruption is completed. Regardless of all of our results, a lot of work is ahead of us, "Laptoš said.
She stated that there are very few verdicts in relation to the number of opened investigations and charges brought against top state officials.
According to her, the length of proceedings and the lack of timely proceedings have influenced the perception of Croatia's citizens about corruption.
"It has also influenced the European Commission's 2018 report, which states that there is a lack of interest by the Government for implementing anti-corruption activities which presents a permanent problem, and which ultimately indicates that the fight in this regard is not over," assessed Loptaš.
She said that changes of legislative and institutional framework had a significant role in the fight against corruption.
"In regard to institutional framework, I would highlight 2009 when the new Criminal Procedure Act entered into force, which introduced prosecutorial investigation of cases under the jurisdiction of USKOK. This represented a significant change of work mode and required previous education, ensuring of technical conditions for work, greater involvement of prosecutors and greater work responsibility, "Laptoš said.
She said that other significant novelty introduced by the Law was the possibility of reaching a verdict on the basis of an agreement between a prosecutor and a defendant, in the case when he or she pleas guilty.
"The number of verdicts made on the basis of parties' agreement is increasing each year. This is a very good sign because such verdicts contribute to speeding up proceedings, to more efficient and cost-effective management of proceedings, duration of criminal proceedings is shortened, there is less burden for courts and attorneys, "Laptoš said.
She said that although these two frameworks are important prerequisites for fighting corruption, they alone are insufficient to achieve expected results.
"We apply a proactive approach when working on specific cases. It is essential that if you want to open a complex case of corruption at the highest level, you work actively on collecting information from the very beginning when a certain information appears. We collect evidence ourselves, sometimes in cooperation with other state bodies, but there are a lot of cases we do on our own, "Laptoš said.
She said that USKOK, during its development, also worked on the creation of inter-institutional cooperation, and that international cooperation is a very important segment.
"There is an increasing number of cases of international character in our work, and without efficient international cooperation we cannot process them," Laptoš said.
She said that it is necessary to inform citizens about how and to whom they can report corruption, and about anonymous reporting of corruption.
"It is necessary to provide them with information on what constitutes corruption in criminal law. We in the office, we do not only act on anonymous reports, but we also receive applicants. Last year, we had a conversation, received a criminal report or given advice to 605 applicants, "Laptoš said.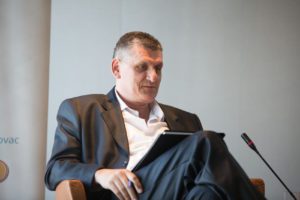 Head of the Department for Suppression of Organized Crime and Corruption in the Police Directorate of Montenegro, Saša Milić, said that the fight against corruption and organized crime presents a priority for the Police Directorate.
"Link between corruption and crime with some police and customs bodies, as well as some local government bodies has been recognized," Milić said.
He clarified that Department for Combating Organized Crime and Corruption works within the criminal police sector and within it the Anti-Corruption Unit has been formed.
"The second part refers to the Department for Combating Economic Crime, which is positioned to fight corruption related offenses. With new organizational changes within the Prosecutor's Office and the Police, the Special Police Department has been formed, which supports the Chief Special Prosecutor and deals with criminal acts of high public officials, "Milić explained.
According to him, 46 criminal reports were filed with the prosecutor during the last year.
"Criminal reports were filed against 74 physical and four legal entities, with 76 corruption-related offenses reported. In criminal cases, five of them had the character of organized crime," Milić said.
The structure of the criminal offenses, as he said, is dominated by the criminal offenses of abuse of office, abuse of office in economic activities, abuse of office in economy.
"Material damage caused by these acts amounts to about 12.5 million euros," Milić said.
He explained that 19 crimes were committed in the public sector, of which, eight were committed on the national and 11 on the local level.
"With regard to the first three quarters of this year, ten criminal reports were filed, involving 22 corruption related offenses, and four cases of organized crime," Milić said.
Member of the Association of Public Prosecutors of Serbia, Lazar Lazović, stated that effective control over police can contribute to more active and better fight against organized crime, assessing that it is necessary to strengthen staff capacities of units within the Police Directorate.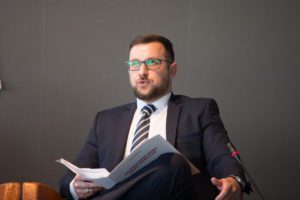 "When it comes to some high profile cases, the question is whether police officers would in that case respond to the prosecution's request, knowing that we cannot harm them, except that we can order initiation of disciplinary proceedings, or they would listen to their superiors "Lazović said.
He further noted that within the framework of risk assessment of investigation and prosecution of corruption, judges and prosecutors have unanimously stated that a greater degree of independence of judiciary would contribute to the fight against corruption.
"It is essential that system solutions are set in a way that the system is functional in terms of independence and the ability to operate efficiently. The prosecutor's office should go towards the path of independence and get wings to do its job freely, "Lazović said.
He said that the newest report of the European Commission is not very good and that it indicates that there is a fear of excessive influence of politics on the judiciary.
Panel discussion "Towards Qualitative Signs of Anti-corruption Efficacy" was organized in the framework of the project under the same title, which is implemented by the IA with the financial support of the Embassy of the Kingdom of the Netherlands.