Institute Alternative has organised the dissemination of leaflets about public administration reform in Podgorica, in order to help citizens to be better informed about Government promises in this area
The leaflet "Our Administration by 2020" summarises the key Public Administration Reform Strategy objectives, adopted by Government in July 2016.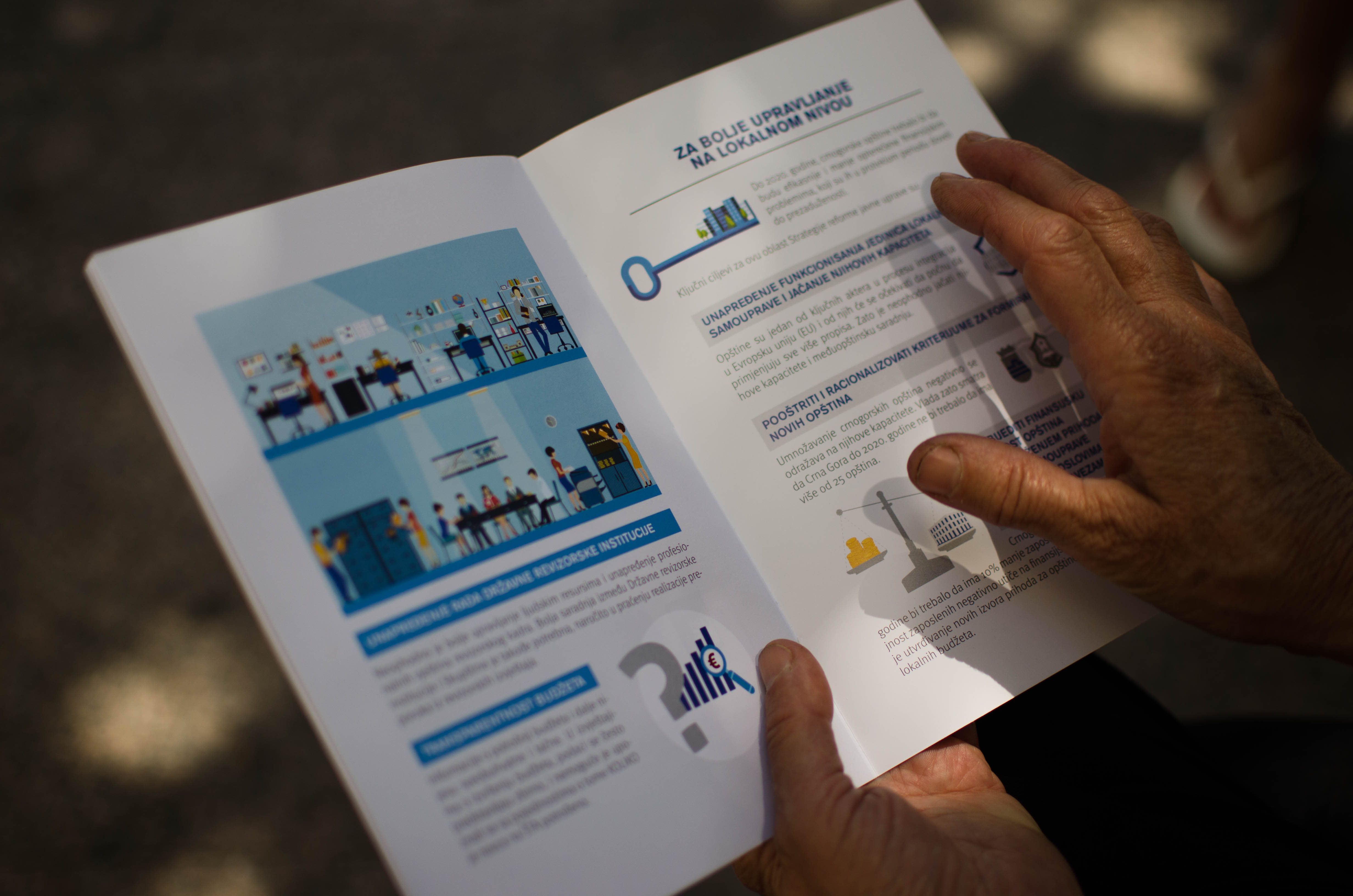 This "promise list", which we have presented in our publication, includes a series of activities, whose objective is accountable merit-based administration, which spend money responsibly and respects different opinions.
A special part of the Strategy is also concerned with better governance at the local level.
According to the monitoring that IA regularly conducts in this area, during the first year of implementation of the Strategy, 8 activities have not been realized within the envisaged period.
Unrealized activities also include amendments to bylaws, regulating the procedure and manner of conducting public hearings in the process of law preparation, as well as the manner and procedure for the cooperation between state administration bodies and non-governmental organizations.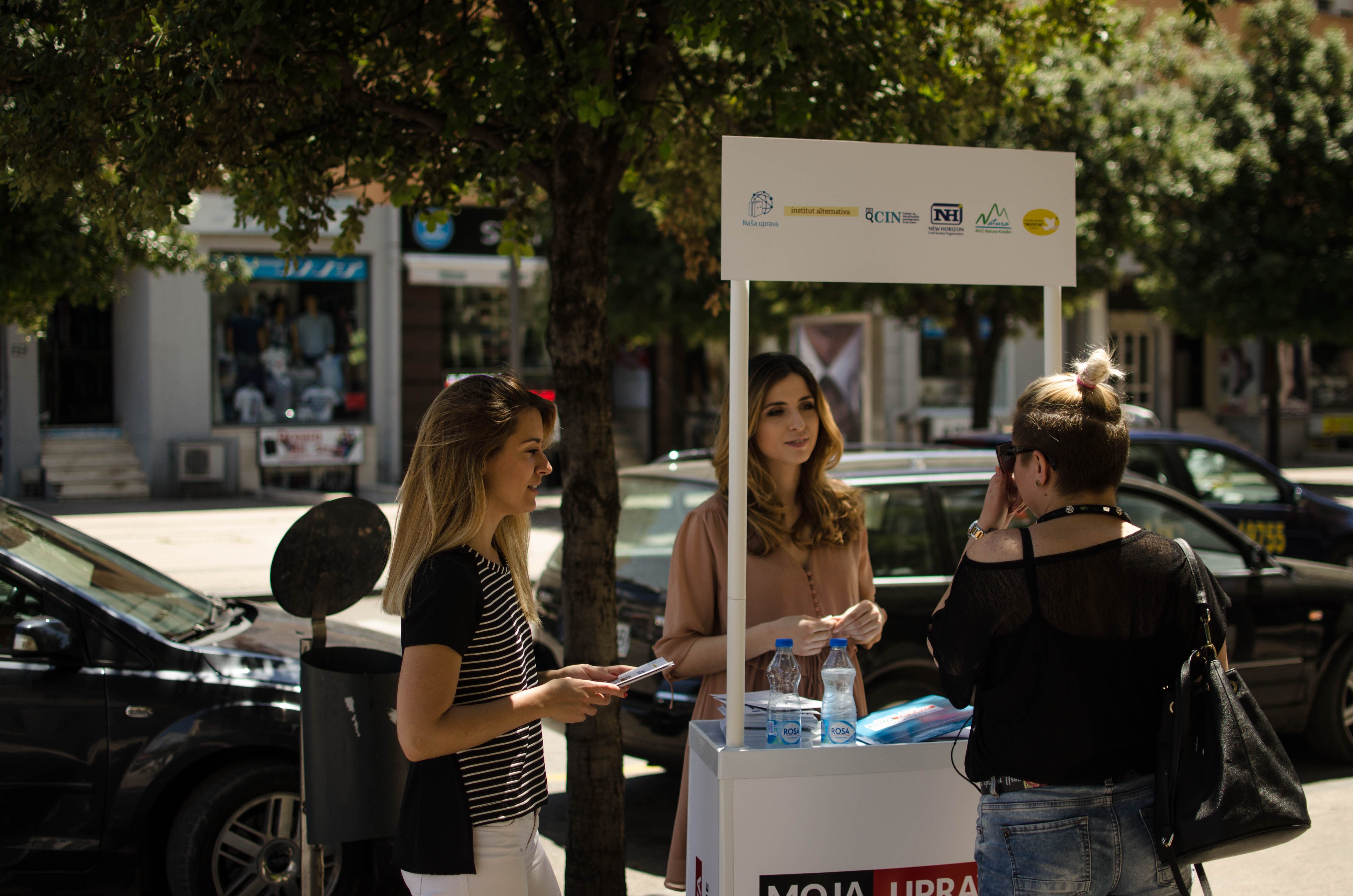 IA regularly publishes key information regarding the implementation of the Strategy on the special website Moja uprava.
In March and February this year, IPSOS Agency conducted public opinion poll  and service delivery on local level, using "mystery shopping" method, which implies that specially trained interviewers assess different parameters of public services.
On the one hand, these surveys show a moderate level of public trust in public administration and the satisfactory courtesy of civil servants.
On the other hand, citizens warn to the favouritism in employment, inefficiency and corruption – as three burning problems of our administration.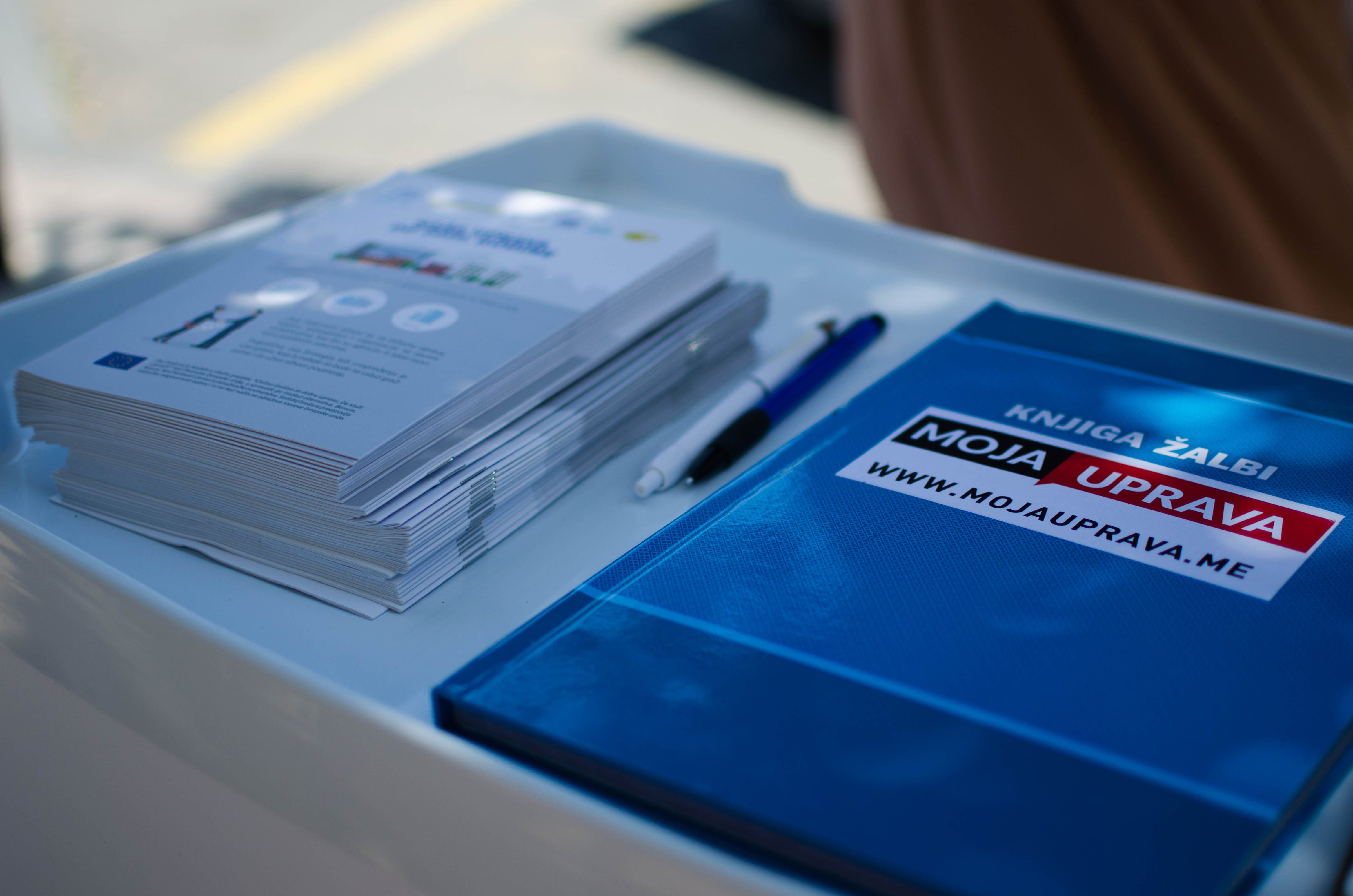 Today's action and monitoring of public administration reform is part of the project "Civil Society for Good Governance: To Act and Account!", implemented by Institute Alternative in cooperation with the Center for Investigative Journalism and non-governmental organizations Bonum, Natura and New Horizon with financial support of the European Union.
IA team