Lack of transparency of the capital budget, breaching the Guidelines of fiscal and macroeconomic policy, disrespect to recommendations of State Audit Institution in planning budget and excessive generality of parts of budget are the key issues on which we have drawn attention to MPs during the budget proposal to the Committee on Economy, Finance and Budget.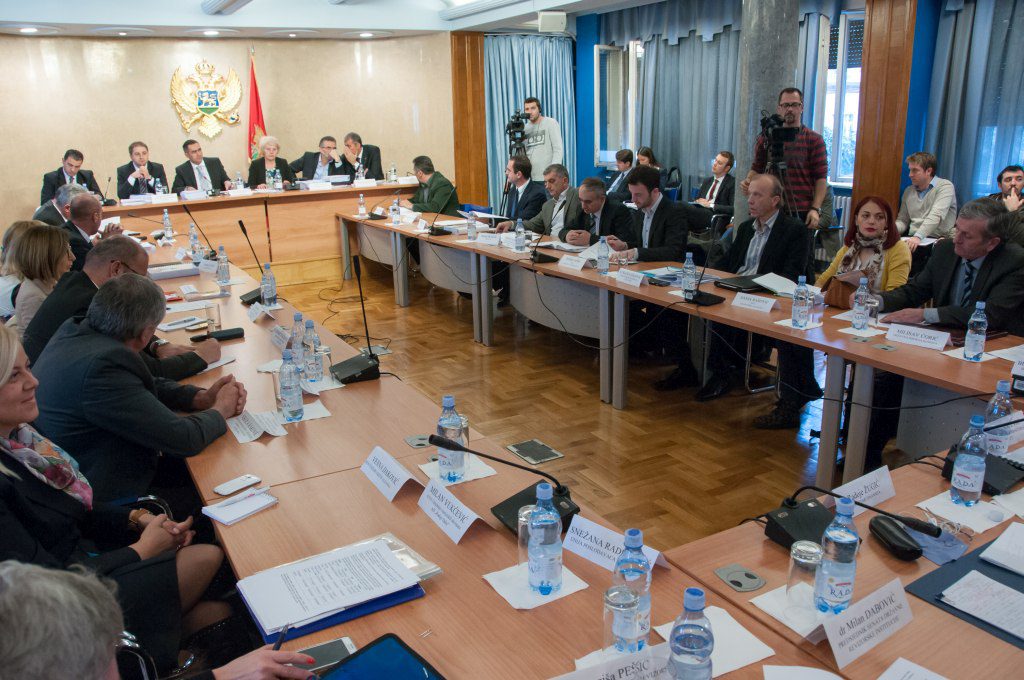 This year we once again took part in debate on budget proposal for 2015 by the invitation of the Committee. Our researcher, Marko Sošić, presented our key objections to the budget proposal to the MPs and representatives of the Ministry of Finance.
This is the first annual Law on Budget which will have sanctions for its violation, due to adoption of new Law on Budget and Fiscal Responsibility earlier this year. Therefore we cautioned all the stakeholders involved to approach the planning with greater responsibility, in order to alleviate problems in the budget execution later.
We pointed out the following issues to the attention of MPs:
The high amount and increase of 25% compared to the previous year for a very non-transparent point "Other services" within the category of "Services", without any explanations of purpose of costs. It is necessary to specify the Rules on the Budget specifications (…) in order to establish better control over planning and spending of the budget resources

Unrealistic estimated costs for court procedures, with a decrease of 40% compared to the budget plan for 2014. There are objective doubts that this expenditure was not properly estimated within many institutions. For example, only 1 EUR is estimated for Ministry of Interiors in this budget line, although it had higher expenditures in 2014.

The growth of expenditures for payments of service contract by acc. 15% compared to 2014, despite of SAI recommendations to reduce this type of employment, that is, to put an end to the illegal practice of using service contracts to perform duties which fall within the scope of ordinary responsibility of authorities.

What concerns the most, is the reduction of the budget part for the Commission for the Control of State Aid, for which the SAI recommended, after the audit of State guarantees, strengthening the organizational and professional capacity

Breaching of Guidelines of fiscal and macroeconomic policy for the period 2014-2017 by Government with breaching the budget limit specified in guidelines for 2015.

The lack of transparency of the capital budget, as well as key development component of the budget. We are not talking only about the project highway, which is the center of attention, but also on the other 120 projects that are placed in the capital budget for the next year and are in various stages of implementation. Despite the fact that over 284 million EUR will be spent on those projects, they are represented by less than 15 pages of text in the explanation of the budget proposal. Thus, MPs are placed in a position to bring decision on the capital budget without access to planning and project documentation.
Related posts: