Within the framework of the "Social Card – five years later", the Institute Alternative (IA) will examine the functioning of the social card system in Montenegro.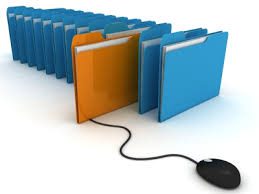 Given that in January 2015, the information system of social care was introduced, the objective of social card is: directing financial benefits to those who really need help, increasing the level of trust in the system of social protection, as well as rationalization of planning of social policy through establishing records of socially vulnerable population through the information system.
The system is expected to accelerate the operation of the social welfare system, as well as to prevent an illegal use of the welfare.
However, there are still concerns after two years since the introduction of the social card that the welfare is abused for political purposes and that it does not reach those who actually need it. In addition, completeness and accuracy of records that are contained in Social Card continue to be questioned.
Therefore, the IA project is aimed at improving the transparency of the activities carried out during the establishment of the Social Card, and explaining the manner of its application to all citizens and potential welfare beneficiaries.
Among other things, we will examine if all relevant institutions are connected and if the exchange of data among them is effective enough; who has access to the database; what rights does social card deal with, and does the system create opportunity for future abuse (e.g. funds are allocated to the same beneficiary on two or more basis).
Institute Alternative will conduct a series of activities that seek to put under the scrutiny function and the results of the Social Card, but also to provide recommendations to address the identified problems and difficulties that the creation and usage of such social card system introduced in the Montenegrin system of social and child protection.
This project is supported by the Commission for the allocation of revenue from games of chance, thanks to which we continue to monitor the functioning of Social Card. We remind you that in 2012, the Institute Alternative has published a "Social Card in Montenegro – A promise without coverage".