Public policy researcher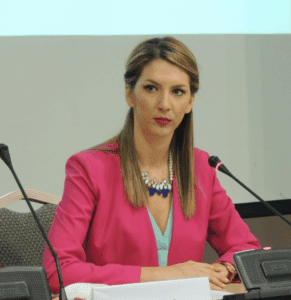 Ana Đurnić is a public policy researcher at Institute Alternative, think tank from Podgorica, Montenegro, since January 2015.  She is primarily responsible for project coordination and research in the Public Finance Management – Public Procurement, accountability and preventive part of fight against corruption. She is closely monitoring the work of the Montenegrin Agency for Prevention of Corruption. Ana is an author of numerous IA publications, such as (Non)Centralised Procurement in Montenegro: The Beginning of the Long Road, Low Value Procurement in Montenegro: Without Transparency or Competition , Instead of Reforms, Status Quo: Control of Assets Declarations and Conflict of Interest in Montenegro, Confidential Procurement in Montenegro: Far from Public's Control etc.
Ana was a WeBER research team member (Western Balkans Enabling Project for Civil Society Monitoring of Public Administration Reform 2015 – 2018) and participated in conducting research and preparing Regional Monitoring Report The Western Balkan PAR Monitor 2017/2018. She is also a co-author of the WeBER National PAR Monitor – Montenegro and a WeBER policy brief Montenegro – Frontrunner Lagging Behind.
Ana is a member of the Government's Working Group for Negotiation Chapter 5 – Public Procurement since July 27, 2018.
She participated in the TRAIN Programme 2017 (Think Tanks Providing Research and Advice through Interaction and Networking), which is supported by the German Federal Foreign Office (Stability Pact for South East Europe) and implemented by the German Council on Foreign Relations (DGAP). Ana is an author of the policy brief Between Party Patronage, Nepotism and Corruption: Local Sector Employment in Montenegro, prepared within this program.
Ana finished the Government's Program of professional training of university graduates at Institute Alternative. She graduated International Relations at Faculty of Political Science in Podgorica, Montenegro.
Contact: ana@institut-alternativa.org