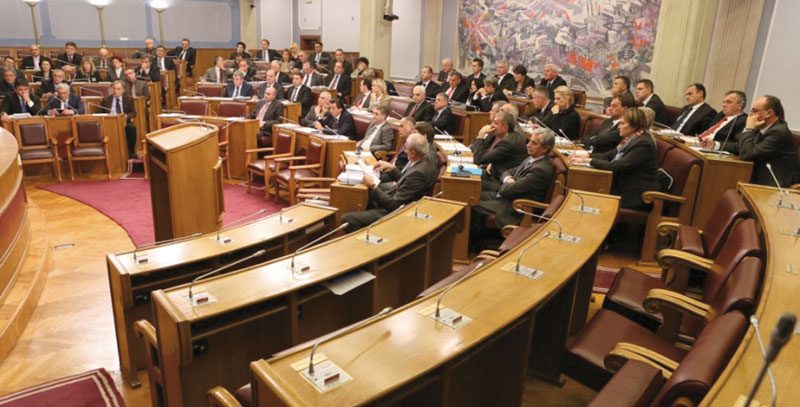 Institute Alternative welcomes putting on the Agenda of the Parliament of Montenegro the Bill on Administrative Inspection adopted by the Government in March 2015 and calls upon the MPs to improve the text of this law through amendment procedure.
Taking into account the importance of this regulation for the legality, efficiency and effectiveness of the work of public administration, as well as for improving the quality of life of citizens, we urge the Members of Parliament to improve the text of this law through amendments, especially in the part relating to regulation of the obligation of cooperation with other administrative inspection bodies and institutions, such as the State Audit Institution (SAI). Furthermore, we consider it necessary to prescribe mandatory contents of the records kept by the Administrative Inspection, but also rules governing communication between administrative inspectors and heads of the authorities under which the inspection is performed. In the end, it is necessary to regulate the handling of complaints, based on the comparative practice of the countries in the region.
One of the key preconditions for the lawful work of public administration is the effective operation of Administrative Inspection. Therefore, regulation of its operation under a separate law aims to improve the level of expertise and quality in dealing with administrative cases. Administrative Inspection supervises the implementation of regulations governing the work of state administration, the rights and obligations of civil servants and employees, administrative procedure, as well as the prohibition of discrimination.
For citizens and legal entities, reform of administrative procedure should bring simplification of procedures before administrative bodies, as well as an increase in the quality of public services. One of the novelties envisaged by the Bill on Administrative Inspection is the possibility for citizens and legal entities to submit an initiative to perform the inspection, in order to achieve protection against unlawful work of public administration bodies.
Consideration of the Bill on Administrative Inspection is planned for the Sixth Sitting of the First Ordinary Session of the Parliament of Montenegro, which will be held on Wednesday, 1 June 2016.
Milica MILONJIĆ
Public Policy Researcher
Related posts: