Today we had a press conference at which the second semi-annual report of the Coalition of NGOs for monitoring negotiations with the EU in the framework of Chapter 23 – Judiciary and Fundamental Rights – the situation in the areas of judicial reform and human rights in Montenegro (covering the period from 1 October 2013 to 10 April 2014).
Speakers at the press conference were:
Andrea Božić, Actions for Human Rights (HRA) lawyer, who presented the report section that applies to the reform of the judiciary
Dina Bajramspahić, Institute Alternative's researcher, who presented the section of the Report related to the Prevention of Corruption
Milan Šaranović, general director of Center for Anti-Discrimination EKVISTA, who spoke about the state of human rights in Montenegro, which is the third segment of the Report of the Coalition.
Ana Novaković, executive director of the Center for Development of NGOs (CDNGO) who presented the final chapter of the report is dedicated to the development of civil society in Montenegro and cooperation between the NGO and Government.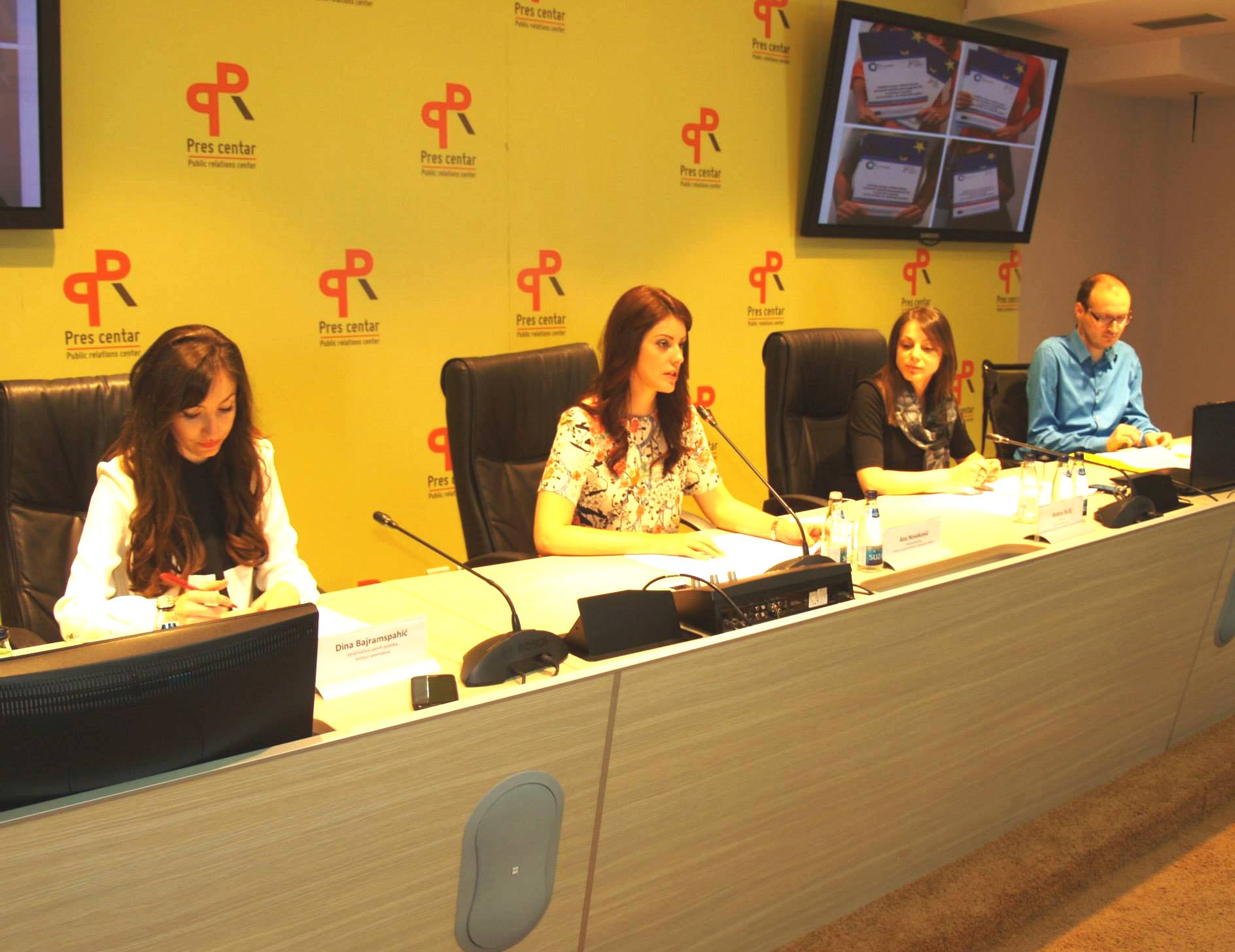 Joint press statement of the Coalition with the most important findings from all of the four chapters can be downloaded here (only in Montenegrin)
Related news: