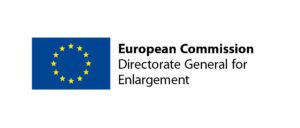 Our researcher, Dina Bajramspahić, participated in the meetings with Dirk Lange and other officials of the European Commission (EC), as one of the representatives of the Coalition for Monitoring the Accession Negotiations within the Chapter 23.
Within the working visit to Brussels organised between May 19 and 22, 2014, five representatives of the Coalition of NGOs for Monitoring the Accession Negotiations with the European Union in the framework of the Chapter 23 – Judiciary and Fundamental Rights – presented the most important findings of the second semi-annual Report of the Coalition on the state of affairs in the area of judiciary and human rights in Montenegro (for the period between 01.10.2013. and 10.04.2014.)
For this purpose, the representatives had three meetings:
with Dirk Lange, Head of Unit for Montenegro within the European Commission's Directorate General for Enlargement and his associates,
with Michaela Matuella from the Cabinet of Stefan Fule, Commissioner for Enlargement and Neighbourhood Policy,
with Frederic Bernard, Permanent Representation of Belgium to the European Union.
During the discussion the focus was placed on judicial reform, progress in combating corruption, human rights protection, and development NGOs in Montenegro, as well as other matters of special interest of the European Commission when it comes to Montenegro.
Dina presented the segment of the Report related to the state of the area of state audit, development of PIFC, activities in combating corruption at the local level, the problems in the system of public procurement, public-private partnerships and concessions in Montenegro, amendments to the Law on Budget, and the work of IA representatives in the Working Groups for the Chapters 23 and 32.
The visit was organized in the framework of the project "Let's make the negotiating process public" implemented by the Centre for Development of NGOs (CRNVO), in partnership with the Center for Anti-discrimination EKVISTA, and funded by the European Union through the EU Delegation to Montenegro.
Related news: