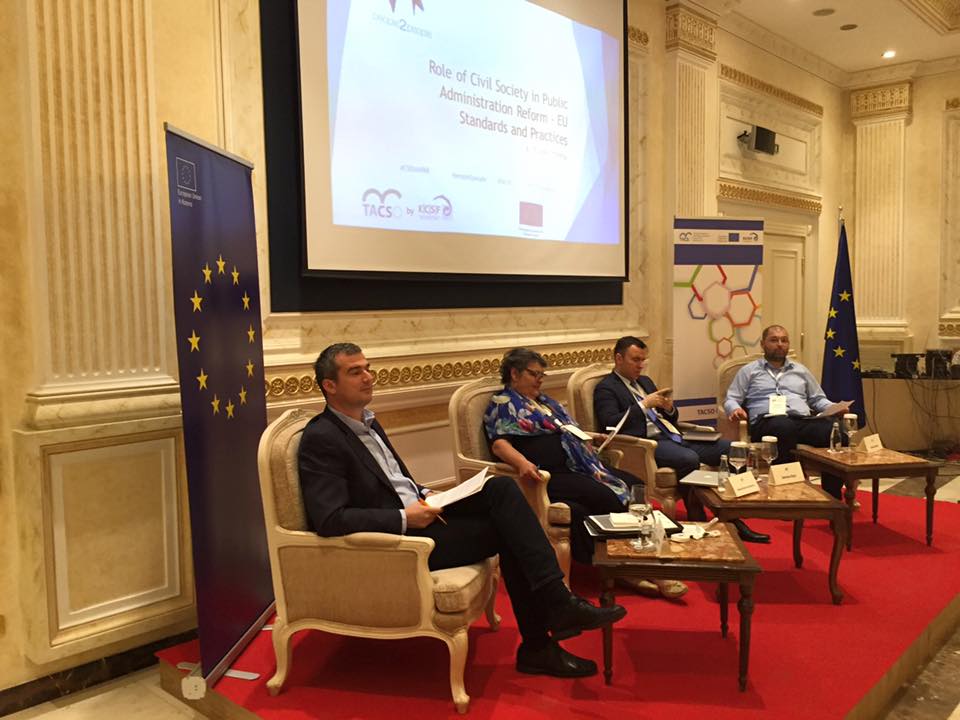 Only a limited number of non-governmental organizations uses mechanisms for citizens' participation in creating public policies in Montenegro, said Stevo Muk, president of the Managing Board of the Institute Alternative (IA), at a regional conference on public administration reform, held in Pristina.
Conference "Role of Civil Society in Public Administration Reform – EU Standards and Practice" was organized by Technical Assistance for Civil Society Organisations (TACSO).
Speaking about mechanisms of participation of citizens and civil society in creating public policies, he reminded that they involve participation in advisory bodies of the governments and ministries, obligation of publishing a public call for CSO representatives to participate in working groups and obligation of organising public debate on key draft laws.
However, in practice, these mechanisms show numerous deficiencies.
"For example, working groups for drafting laws and strategies are inter-sectoral groups with numerous tasks, because, simultaneously, they analyse existing laws, discuss and evaluate achieved results, define different options and translate them into legal norms", explained Muk.
When it comes to public administration reform, Muk reminded that IA already warned that Draft Strategy that directs this comprehensive reform is missing human figure: "Two main consumers of public services – citizens and business community were not consulted".
Stevo spoke at the panel on pre-conditions and challenges of "participatory governance", which includes participation of citizens in decision – making process.
However, he stressed that civil society without citizens is one of the key challenges in the region, and includes a large number of highly professional NGOs that fail to gain attention of a significant number of citizens.
Our public policy researcher Milena Milošević also participates at the conference that brings together about 80 participants from the region.
IA team