Guidelines for monitoring of future Strategy for Public Administration Reform are result of two day workshop, organized by Institute alternative in Podgorica, on 4th and 5th April, within the project ''Civil Society for Good Governance: to Act and Account!'', with the support of the European Union (EU).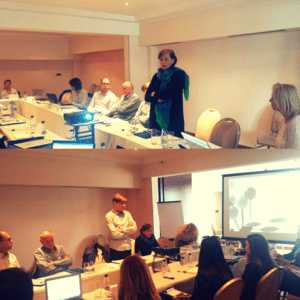 Next to Institute alternative, active participants of the workshop were partner organizations, Centre for investigative journalism form Podgorica, Bonum from Pljevlja, NGO New Horizons from Ulcinj and Natura from Kolašin, as well as representatives from Ministry of Interior, providing support to working groups and defining indicators and potential methods for collecting data, necessary for civil society's monitoring of public administration reform.
Key expected results were mapped during the workshop, based on Draft Public Administration Reform Strategy, which would have greatest impact on the better life of citizens, in 4 year period. In addition, certain number of indicators was defined, which would estimate achieving of results.
While choosing indicators for reform development, which should lead to creating efficient and service-oriented public administration, characterized by greater trust of citizens in its work, we considered added value which independent CSOs monitoring should achieve.
That is one of the basic goals of the project, especially considering very small
number of Montenegrin NGOs, which deal with this important area.
On the other side, from the progress of public administration reform largely depends overall pace of Montenegrin EU accession.
We remind that this reform takes very important place in the newest EU's Enlargement Strategy.
Next to rule of law and economic governance, it represents one of the foundations on which competence of the Western Balkan will be judged in EU accession process.