Public Policy Researcher at Institute Alternative (IA), Ana Đurnić, held trainings on Corruption Proofing of Legislation.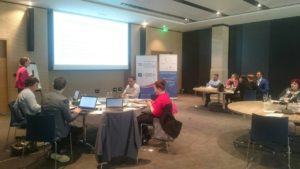 Two trainings were held in Budva and Podgorica on April 24th and 25th, for representatives of Montenegrin local self-governments, ministries and the Parliament of Montenegro, while the third was held in Zagreb on May 22nd and 23rd for representatives of state institutions of Kosovo.
Ana spoke about the role of civil society in assessing corruption risks and presented the experience of Institute Alternative which has been engaged in these activities for more than ten years. The participants were presented examples of comments that IA prepared for a series of Montenegrin laws. Ana also presented the experience of IA representatives at various stages of drafting regulation, such as participation in working groups for preparing regulation, participating in public discussions on draft regulation, submitting initiatives for amending regulation to the MPs in the Parliament of Montenegro etc.
The trainings in Budva and Podgorica for representatives of Montenegrin institutions were organized by the Regional Anti-Corruption Initiative (RAI) in co-operation with the Regional Cooperation Council (RCC) and the Agency for the Prevention of Corruption (APC).
Tilman Hope also spoke at the trainings where, through practical examples, he introduced participants to the institute of corruption risk assessment in laws, its purpose and significance, so that representatives of state administration and local self-governments can recognize the mentioned risks when drafting normative acts in their everyday work.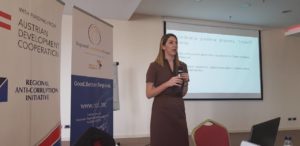 Head of the Department for Monitoring Regulation and Giving Opinions on Anti-Corruption Regulation, Grozdana Laković, presented participants with the Methodology on Anti-Corruption Assessment of Laws, drafted through the RAI Regional Project. Laković presented in detail the Opinions given by the Department, which represent an initiative to the legislator or proposer to adapt legal norms so that their implementation eliminates corruption risks. Also, expert of the Regional Cooperation Council, Radu Cotici, emphasised in his presentation the importance of tackling corruption risk in legal norms, and that joint work and coordination of various subjects, both international and domestic – national, can lead to desired results and progress in the overall reforms that Montenegro is dedicated to.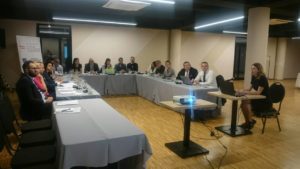 Training in Zagreb for representatives of Kosovo's state institutions was organized by RAI in cooperation with UNDP Kosovo and the Anti-Corruption Agency of Kosovo, in the framework of the RAI Regional Program for Strengthening Anti-Corruption Authorities and Civil Society for Combating Corruption and Organised Crime and Contribute to the UNCAC Review Process.
The main goal of the training was to find the best model for performing analyses of corruption risks in regulation by the Kosovo Anti-Corruption Agency.