Institute alternative announces with pleasure that our organization has once again been chosen to participate in TRAIN programme (Think Tanks providing Research and Advice through Interaction and Networking), financed by the Federal Foreign Office (Stability Pact for South Eastern Europe) and implemented by DGAP (German Council on Foreign Relations). The aim of the TRAIN programme is to strengthen the dialogue among the research centers in Western Balkans, political actors and decision makers.
Three researchers from IA have participated in this programme by now. This year the participant representing IA will be Dina Bajramspahić, our researcher.
The topic of Dina's research deals with how to improve the police integrity. The aim of the analysis is to contribute to the increased trust in the Police and to find out what is to what extent the police officers are being systemically motivated and encouraged to professional work. She will analyze the shortcomings of the existing framework for the promotion of integrity, as well as to initiate the open dialogue about launching new incentive measures.
In that regard, Dina has participated in first round of TRAIN programme held in Belgrade from April 19-22, which was dedicated to the design of the research, methodology and techniques of the policy paper writing, analysis of the research environment and plans for advocating the recommendations.
Aiming to find out more about international standards in the field of police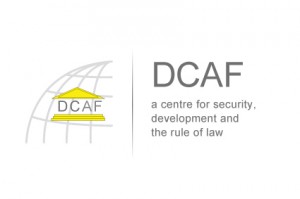 integrity, she has also participated in the seminar "The role of independent bodies for complaints of citizens on police" The seminar was organized by the Geneva Centre for the Democratic Control of Armed Forces (DCAF) and the Centre for Security Studies in Sarajevo. During the seminar, the experiences of Belgium, Northern Ireland and Hungary were presented.