Jovana Marović, IA's research coordinator, commented on the participation of the Parliament in drafting the action plans for chapters 23 and 24 for the daily "Vijesti":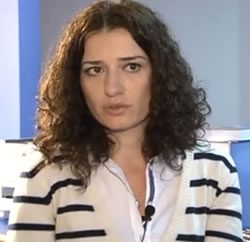 The adoption of the Resolution on the role of the Parliament in the process of European integration is unreasonably delayed, as the Parliament was required to define its role in this process in the beginning of 2011. This document should resolve issues of importance to the active participation of Parliament in the process of negotiations, including the relationship with the executive.
Although representatives of the Parliamentary Service, as members of working groups, participated in the development of Action plans, the role of Parliament in fulfilling the conditions for opening negotiations on Chapters 23 and 24 should have been more active. Therefore, the draft versions of the action plans should be discussed in the Parliament prior to the adoption by the Government at the end of the month. Given that the Rules of Procedure provide that the Committee for European Integration is in charge of monitoring the negotiations, then they should be considered in this committee. However, a more functional model would be to include other committees in the discussion as well – such as the Anti-corruption Committee, the Committee for Economy, Finance and Budget.
A similar model should be used when considering the common positions – having joint sessions of the so called "parent" committees, those working bodies interested in the matter and the Committee for European Integration.
Oversight of the Government's activities in the further course of the negotiations could be strengthened by introducing the commitment of quarterly reporting to the Committee on European Integration on the implementation of action plans and progress in the negotiations. This practice existed before, during considering the (monthly) reports on implementation of the Action Plan for monitoring the implementation of recommendations from the opinion of the European Commission.
The statement was published in today's edition of "Vijesti" in an article titled "Boycott as an alibi"