SELDI network (the network of organizations involved in the countering corruption in South Eastern Europe) organised on 29-30 October in Podgorica an international conference to discuss with local and regional stakeholders the best methods for transforming the existing cutting-edge anti-corruption and good governance research into efficient policy and advocacy tools. The participants focused on the role of the civil society in evaluating the impact of current anti-corruption measures and stressed on the need of stronger collaboration with the public institutions, the media, and the general public. The participants noted the importance of free access to data, such as public procurement databases, asset declarations, financial audits of state-owned enterprises, the reports and recommendations by the European Commission.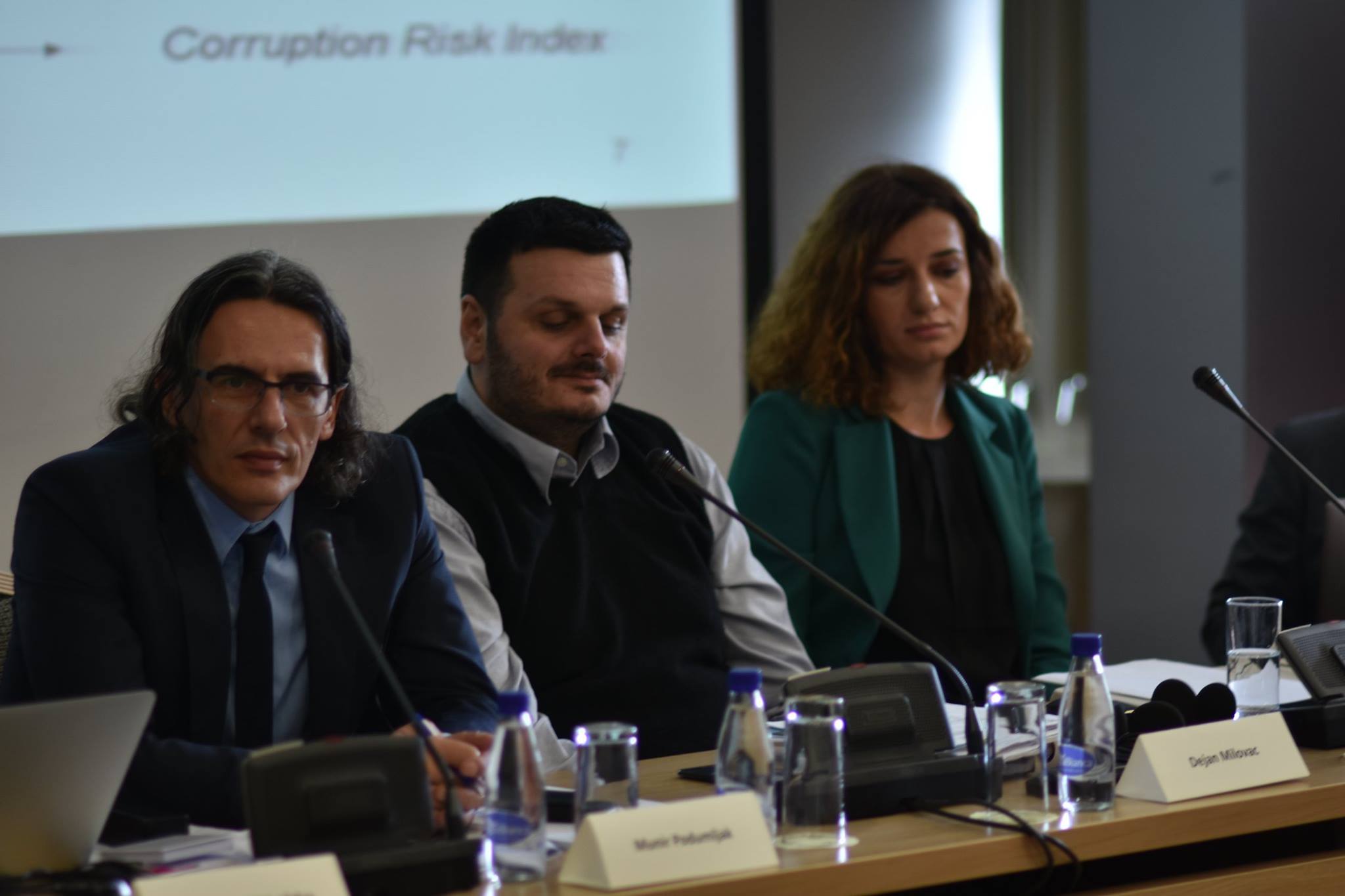 Within the conference three panel discussions were held – "Transforming Cutting-Edge Anti-Corruption and Good Governance Research into Policy and Advocacy Tools: Next Steps in the EU Accession Process", "Advocating for Good Governance in Critical Sectors: the Energy Sector in SEE", and "Enhancing CSOs Advocacy Efforts in SEE: Leveraging EU and National Reform Efforts".
Research coordinator at Institute alternative, Jovana Marović, spoke at the first panel of the SELDI conference about key issues and priority areas susceptible to corruption in Montenegro. She noted the trend of government buying votes by employing people in the public sector, as well as the prosecution of only low-ranking officers, while examples of prosecuting persons in management positions are extremely rare. She expressed her concerns about the intransparent manner in which concessions are granted, and the low trust of the citizens in the public institutions. She noted that CSOs are prevented from obtaining data, and excluded from the decision-making process. Still, in recent years the civil society sector in Montenegro has realized its potential to collaborate and NGOs in Montenegro have turned into key subjects for providing corruption monitoring, and filling institutional gaps.
As good practices she noted the portal Moj Grad which visualizes the local budgets, Moja Uprava portal which allows the citizens to check the circumstances of employment contracts by the public institutions, as well as the Portal Moj Novac which follows the budget spendings of the institutions.
More information about the conference can be find on the following link.