Institute Alternative (IA) and Regional CSO Network POINTPULSE are organising presentation of results of the public opinion survey "How much do we trust the Police" that will take place on September 1st in PR Centre, starting at 11h.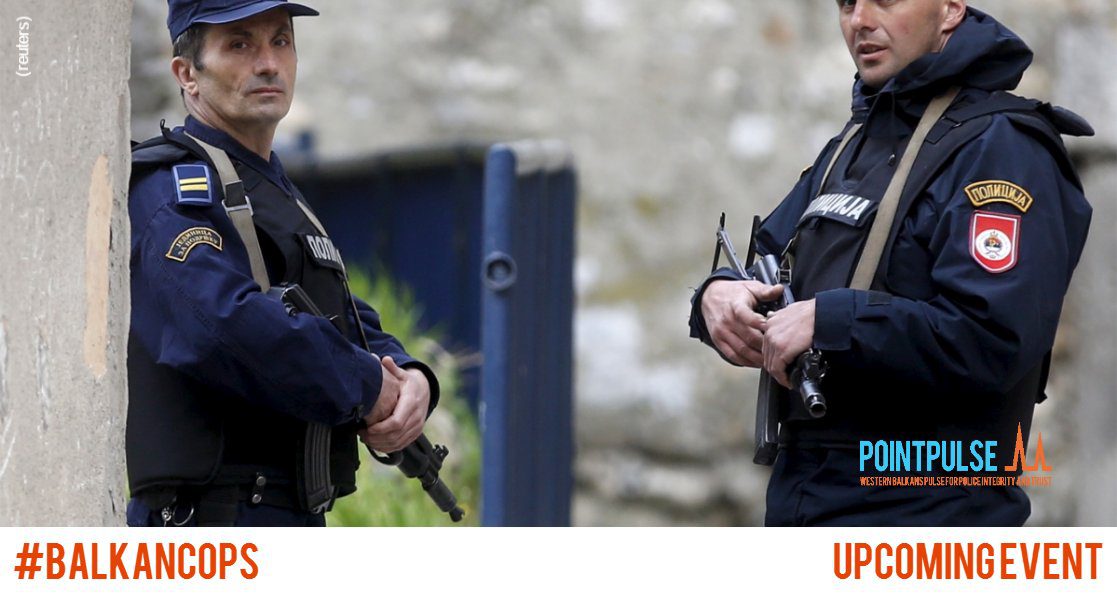 At the presentation special focus will be dedicated to following issues:
How much do we trust the police?
How citizens percieve average male and female police officers?
How much corruption there is within the police and how to fight it?
To what extent politics influences the police?
The perceptions of citizens of Montenegro will be presented and compared to the perceptions in Serbia, Albania, Bosnia and Herzegovina, Macedonia, and Kosovo.
Research findings will be presented by Milena Milošević, Public Policy Researcher at IA, and the moderator will be Marko Sošić, IA's Associate.
Presentations on the same topic will be simultaneously organised in Belgrade, Tirana, Sarajevo, Skoplje, and Pristina, where the results will be presented by project partners: Belgrade Center fo Securuty Studies, Institute for Democracy and Mediation, Center for Security Studies, Analytica, and Kosovar Center for Security Studies.
You can also follow the discussion on Twitter using hashtags #BalkanCops and #POINTPULSE.
Project is funded by the European Union through the Instrument for Pre-accession Assistance. The content of the project is the sole responsibility of the POINTPULSE members and the expressed views do not necessarily reflect those of the EU.