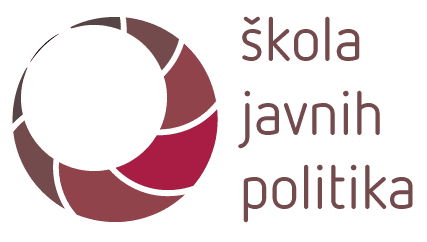 After we have initiated the implementation of licensing procedure for our programme "Public Policy School" in accordance with the Law on Education, by the decision of National Council for Education brought on December 23rd, the importance of our School as an official programme for the acquisition of knowledge as well as skills in the field of public policies was affirmed.
Two days later, we signed the contract with the Commission for Allocation of the Part of the Revenues from Games of Chance about implementing the IV Generation of "Public Policy School".
After successful completion of "Public Policy School" in 2012, 2013 and 2014, the Commission has supported the implementation of the programme for the IV generation of students, which will be carried out by Institute Alternative throughout the 2015. Continued implementation was made official today by signing the contract.
So far, the programme of Public Policy School was attended by 80 participants, among which the largest number of persons employed in state administration and a smaller number of employees in local government, trade union organizations, the media, the activists of NGOs as well as the best undergraduate and postgraduate students.
Considering the fact the formal education system in Montenegro does not provide sufficient knowledge and skills in the field of public policy research, the main objective of the School is to contribute to its quality development through strengthening the capacity of stakeholders about stages and actors of public policies development process. Additionally, the School offers an opportunity to enhance the communication and cooperation among the participants from the range of different sectors.
"Public Policy School" is implementing through five modules resulting in total amount of twenty six lectures, while the lecturers are experts in this field, professors from Universities of Zagreb, Belgrade and Podgorica as well as other experts and actors in the field. Some of previous lecturers at the School are: Tihomir Žiljak, Anka Kekez Koštro, Prof. Snežana Đorđević, Marina Škrabalo, Professor Zoran Stojiljković, Vlado Pavićević, Dragan Đurić, Jovana Marović, Dragiša Mijačić, Zlatko Vujović.
During the programme, the participants will have a chance to familiarize themselves with key aspects of the creation, analysis, implementation and monitoring of public policies. Additional topics to be covered are policies within the different sectors, the role of Think Tanks in public policy making process, and the role of state as well as non-state actors in policy making at EU level.