The most recent aims of Public Administration Reform do not entail putting to an end practices of excessive employment in Montenegrin municipalities
According to the report on implementation of the Action Plan of the 2016-2020 Public Administration Reform Strategy, the number of employees in municipalities increased for 441 in 2016, while the data for three municipalities (Berane, Plav and Pljevlja) are missing.
In the same document, for the first time, the Government defines the goal of downsizing local administration for around 600 employees. In the following lines, the Government denies what it has previously stated, because it argues that presented data do not necessarily imply an increase of number of employees. In the majority of cases, the Government argues, the increase occurred due to the alignment of already filled job positions with the legal amendments. However, the public remains deprived of concrete information of the actual state of affairs and tangible goals in this area.
In other words, following issues are still puzzling:
What legal changes imposed this alignment of job positions in municipalities, when the amendments to the Law on Local Administration and the Law on Civil Servants and State Employees are ongoing, and former legal framework is in force?
What is the state of affairs in 3 municipalities, for which the data have not been submitted in the report?
On what grounds, did the Government decide to reduce size od local administrations for 600 employees?
The first report on the implementation of the Public Administration Reform Strategy contains other ambiguities. For example, the report presents that the Central Human Resource Register, information system which should serve as a guide for human resource management in state administration, contains 85% of the required data. Yet, this is followed by the claim that assessment of the timeliness and comprehensiveness of data entered into this register is still ongoing. A logical question arises: What is the basis of assessment of the 85% of completeness of the Register?
Within the project "Civil Society for Good Governance: to Act and Account!" and with the support of European Union, Institute Alternative is also monitoring the implementation of the 2016-2020 Public Administration Reform Strategy.
We will publish the first monitoring report by mid-2017.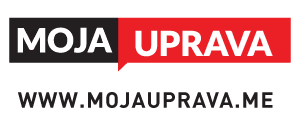 Follow http://mojauprava.me/ for more information.
Milena Milošević
Public Policy Researcher