"Government's 2014 Agenda does not mention the planned adoption of the Law on Public Private Partnerships, although it is necessary to regulate this area in accordance with the guidelines of the European Union" – said Jovana Marović, PhD, at today's press conference of Institute Alternative.
Marko Sošić and Jovana Marović presented the new analysis of Institute Alternative, as well as recommendations for enhancement of legal and institutional framework for public-private partnerships in Montenegro.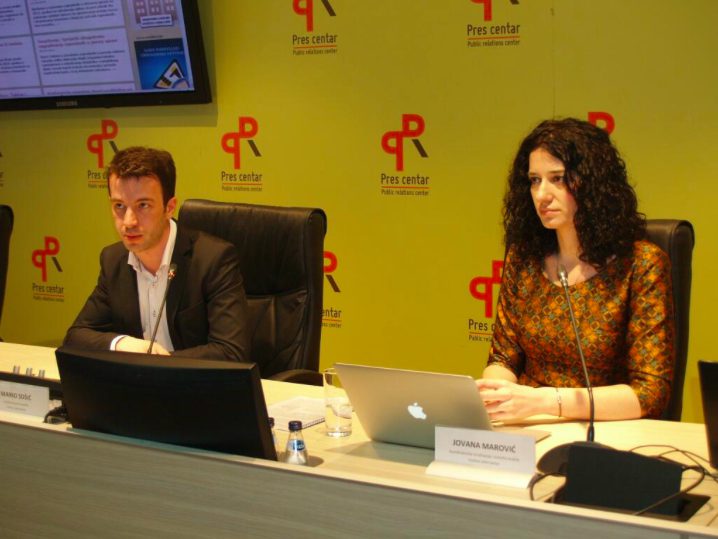 They pointed out to the existing trend in most countries in transition in the last ten years to adopt special legal framework for public-private partnerships. The already adopted laws for the area of concessions proved insufficient for introducing public-private partnerships, while the usage of other legal regulations led to necessity of enhancing and integrating regulations into a single legal act.
On the other hand, in Montenegro there are currently more than 40 sectoral laws regulating cooperation between public and private sector in carrying out public services. However, there is no legal act regulating the area of public-private partnerships, nor has the institutional framework for implementation of PPPs been established. Therefore, there is no authority which would approve, provide assistance in project preparation, or perform monitoring of contracts.
"The level of knowledge in the area of concessions at the state and the local level is very low", said Marović. Coordination between the state and local government authorities is poor, as well, which results in municipalities not adopting annual plans for concessions, despite having that obligation under the Law on Concessions.
The analysis pointed out to the lack of "logic" in implementation of projects in the area of public-private partnership as another limiting factor hindering their more intensive use. Furthermore, planning, concluding and monitoring PPP contracts requires special knowledge and skills when compared to the preparation of traditional projects and public procurement.
System of charging of concessions implemented by the Ministry of Finance and the Department of Public Revenues is ineffective. Debts on behalf of the concessionaires increase every year, and this debt in January 2013 amounted to €12 million.
Institute Alternative considers it necessary to precisely determine assignment of authorities and responsibilities between the state and local governments, which will enable local authorities to monitor expiration of concession fees and realistically assess revenues on annual and long-term basis.
The new analysis of Institute Alternative on public-private partnerships was created within the project "Towards better regulation of public-private partnerships and concessions in Montenegro", which is supported by the European Union through the IPA Civil Society Facility, and through the Balkan Civil Society Development Network – BCSDN. The project included research and analysis of the legal framework for these areas in selected countries in transition, with special focus on reports of relevant institutions on the implementation of PPPs in Montenegro thus far, with recommendations for improvement of existing conditions.