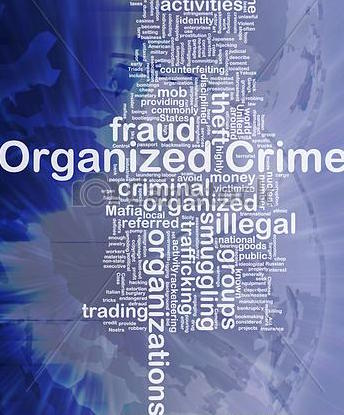 It is devastating that the insufficiently good cooperation, lack of communication and coordination between the Police and the Public Prosecution Office remains the key problem for achieving results in the field of organized crime even five years after the Meeting of the Security and Defence Committee, dedicated to the case "Balkan Warrior", when this problem has been ascertained.
Unfortunately, misunderstanding of the prosecutorial investigation by the large number of state prosecutors and other relevant stakeholders in our legal system, who continues to see the role of the prosecutors only in evaluating the evidence gathered by the police contributes to this problem. This has two consequences – passive and disinterested role of prosecutors during the investigation they should lead and their constant waiting for the police to do the job. On the other hand, it creates a dissatisfied police, which cannot understand what the "prosecutorial management of the investigation" consists of if they are left to do themselves. In such an atmosphere, the only thing left to both sides is to shift responsibility for the lack of the results to another side.
During 2014, Institute alternative has conducted the research on the cooperation of the Police and Prosecutor's Office, based on 27 interviews with judges, prosecutors and police inspectors. The research has demonstrated a series of indications on the problems in practice:
The prosecutors are insufficiently present at the scene during the preliminary investigation and in the work with the suspects;
In the work of the Prosecution, there is a tendency of speeding up the investigative process at the expense of obtaining evidence;
The communication between the prosecutors and police officers is difficult, due to the prosecutors' imprecise orders, and is often reduced to phone calls only;
Prosecutors demonstrate uneven practice in handling similar cases, as well as a lack of interest for clarifying all circumstances of the cases, which renders meaningless significant part of police officers' work;
Detention for up to 12 hours and interrogation in the capacity of a citizen have significantly reduced the ability of the Police to achieve better results, especially considering the fact that the statements given before the Police bear no legal validity;
When there is a danger of reoffending, a court cannot order detention in the summary proceedings;
There is an evident lack of proactiveness and independence in the work of the prosecutors, as well as an overall closeness of the Prosecution.
Aforementioned circumstances result in an inefficient framework within which neither of the state bodies can work properly.
However, what contributes the most to the passivity of public prosecutors is the lack of practice of establishing the responsibility and sanctions for poor performance. Inflating statistics by the cases of minor social significance is being tolerated, even though many of those cases do not result in a conviction by a court decision.
Dina BAJRAMSPAHIĆ
Public Policy Researcher