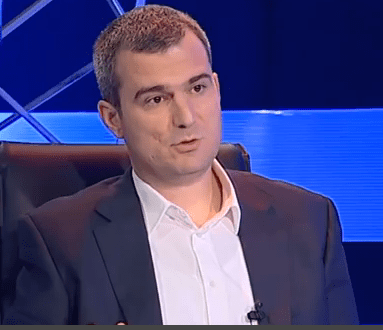 Institute Alternative invites Montenegrin MPs to remove the definition of "high corruption" from the Draft Law on Special State Prosecutor's Office. The current definition of the term enables conducting manipulative statistics as well as inaccurate reporting to the domestic and international public.
This definition is partly related to the criminal offenses carried out by official, especially to: malfeasance in office, fraud, illegal influence, incitement to illegal influence, active or passive bribery.
However, the term "public official" is exceptionally broadly defined in Montenegrin legislation. Apart from high-level public officials, such as Prime minister, ministers or MPs, it includes all others who were appointed or elected as officials in state or local bodies, regulatory and independent bodies, state companies and institutions, as well as other legal entities exercising public authorities.
Taking into account this very broad definition of "public official", Institute Alternative also considers that the term "high corruption" is very broadly defined in the Draft Law on the Special Prosecutor's Office. As such, it does not correspond to the need to recognize criminal offenses carried out by the highest public officials as the high corruption, since they are the ones who have the primary responsibility to achieve the public interest.
Namely, if this definition was adopted, the high corruption would include even the crimes committed, for example, by inspectors, Secretary of the Ministry or Assistant of Head of the state authority. In its second part, the definition of high-level corruption is also problematic because it involves obtaining material gain of more than 40 000 euros, by perpetrating the criminal offenses such as abuse of position in business operations and mismanagement of the economy.
However, perpetration of these offenses according to the Draft Law is not limited to state companies, which leaves the possibility of considering some criminal offenses as high corruption even if they have no connection with public resources or income, i.e. the crimes that are committed by persons working in private companies.
Therefore, Institute Alternative advocates to remove the definition of the high corruption or, at least to limit it to the high-level public officials.
In doing so, we do not consider that the Special Prosecution should not have the competence to deal with corruption acts perpetrated by all public officials. However, the classification of aforementioned into "high corruption", which does not exist as a separate legal term although established as one of the main requirements of the accession of Montenegro to the European Union, represents an attempt of manipulation of the public but also the European Union.
We hereby appeal to MPs to improve the current Draft Law and to redefine these debatable terms in order to hinder the institutions of simulating the fight against the high-level corruption by including, without any additional criteria, all public officials into the definition, from the inspector to the prime minister, as well as those who are not even the public officials.
Stevo MUK
President of the Managing Board