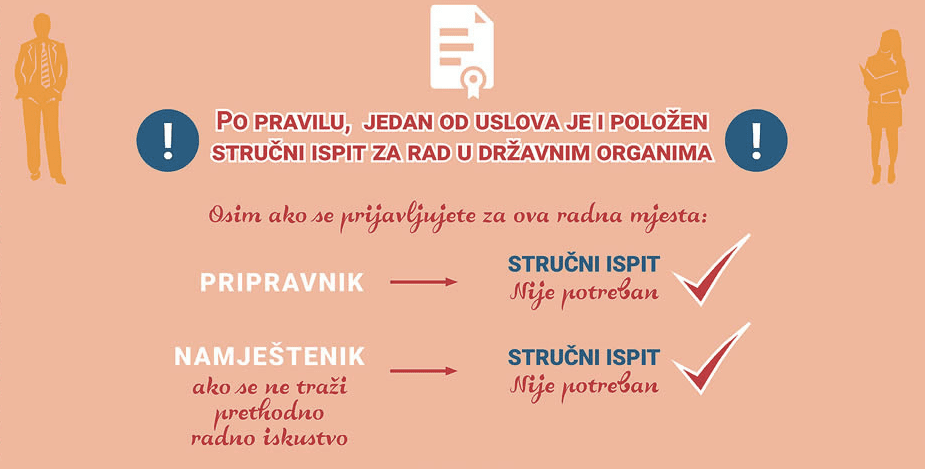 The Administrative Inspection and other supervisory bodies should make a statement regarding the affair of alleged withholding the information on passing the professional examination for work in state authorities by the current director of the Agency for prevention of corruption and the implementation of the very procedure.
According to the media coverage, Sreten Radonjić, the director of the Agency, has passed the professional examination for work in state authorities just before he was appointed director on 28th of August. However, his name is missing from the list of candidates for passing the professional exam, which poses a logical question:
Is Mr Radonjić privileged by the Human Resources Management Authority (HRMA), which according to its own needs decide which information will be published online?
In addition to that, we wonder if and in which way the passing of this exam for this candidate was organized, as there is no clear publication and announcement of it on the website of the HRMA.
Institute Alternative has previously pointed out the issue of selective announcement of information by the Government and the state body.
Examples such as this one, where the public and the civil society only becomes aware of such issues by accident, puts into question the overall issue of transparency of the Government's work, as well as the equality of its access towards all citizens, which are the issues meaningful for the life of citizens.
Institute Alternative has already pointed out some failures in establishing the Agency for the prevention of corruption. We consider that a multitude of puzzles, unresolved circumstances and hidden agendas related to this newly founded institution do not contribute to its profiling into a protector of integrity of public service and the carrier of a more efficient fight against corruption.
The Administrative Inspection and the Ministry of Interior that are supervising the work of the HRMA should therefore question the information and allegations related to the determination of the list of candidates who applied for the position of the Director of the Anti-corruption Agency, as well as the conditions all candidates for this function should comply with, as well as the very selection procedure.
We contribute to this by attaching a list of candidates that have been approved for taking the professional exam for work in state authorities of 28th of August 2015, which you can download here.