At a press conference held today, Institute Alternative unveiled its new web portal, www.MojGrad.me, whose aim is to increase the transparency of local budgets (Moj Grad stands for My city in Montenegrin).
www.MojGrad.me is a pioneering project of budget data visualization in Montenegro. It was created as part of the project "Monitoring of local budgets", which aims to increase the transparency of local finance. The project was conducted with the support of the Open Society Foundations (Think Tank Fund and Information Program).
Local budgets in Montenegro are inadequately controlled. Mechanisms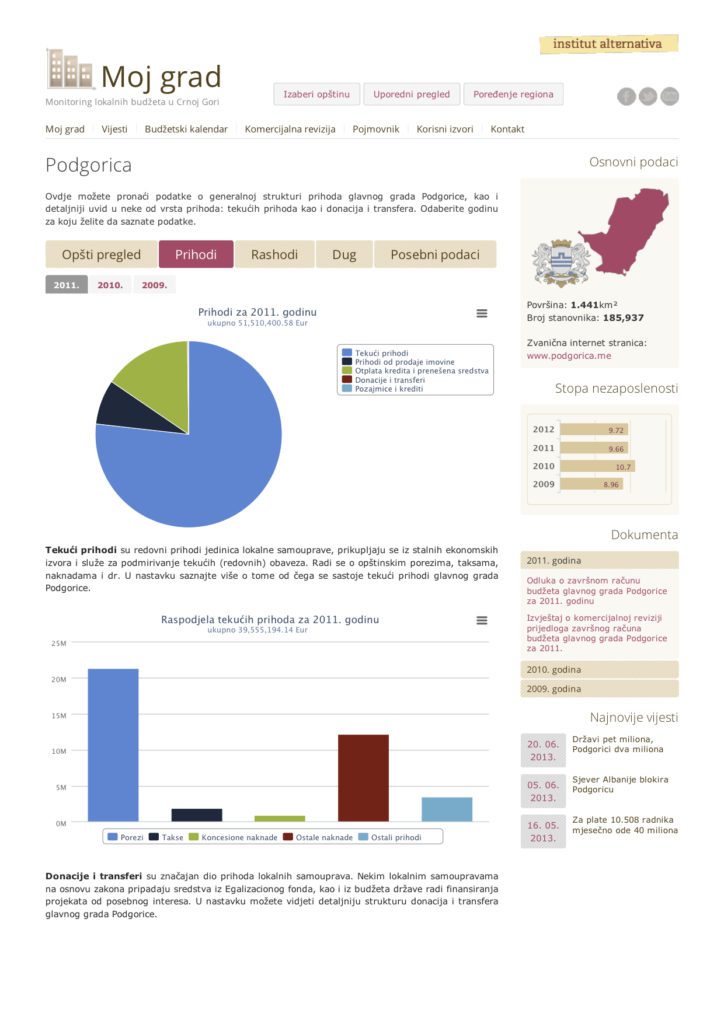 responsible for oversight are burdened with problems (local parliaments, commercial audit of the final accounts, state and internal audits). Also, local finances in Montenegro are not transparent, information on local government budgets are difficult to find, and the format in which they are presented is not citizen-friendly. By bringing together all the available information in one place and presenting them in a simple and visually approachable way, we made local budgets closer to citizens and all those interested in local finances.
Data on local finances at the portal www.MojGrad.me can be accessed in three ways:
Through a detailed insight into the finances of individual local governments,
By comparing all local governments according to one of the 33 budget criteria,
Comparing regions of Montenegro according to one of the budget criteria.
Among other things, the portal www.MojGrad.me gives you the opportunity to find:
Data on incomes and expenses of all municipalities in Montenegro since 2009,
Decisions on the annual (year-end) final accounts of all municipal budgets,
Reports of commercial auditors on the final accounts of the municipal budgets,
Data on indebtedness (unsettled obligations) of local governments,
Data on the number of local employees and their income,
Data on the unemployment rate for all local governments, etc.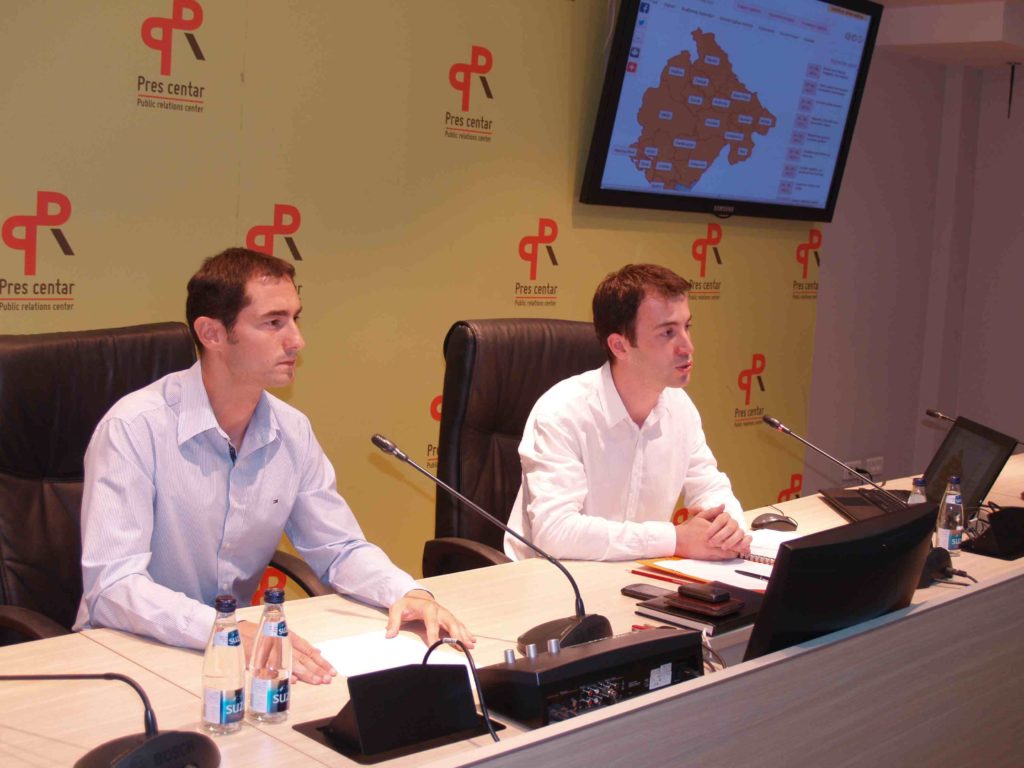 In addition to budgetary data, the portal offers a glossary of the key concepts, explanation of the budget cycle at the local level, as well as various additional data on local governments in Montenegro. With the support of our media partners, we were able to enhance the web portal with the most interesting newspaper articles on local finances.
In the future, we will update the web portal with new annual budget data. We also wish to introduce certain budget categories with more details and information. At the end, we wish to make www.MojGrad.me a place for all those who want reliable information on local finances.