In order to improve the undermined trust in recruitment procedures in public administration, we call on the Government to improve the transparency of conducting interviews with candidates for positions in the state administration and the local self-governments.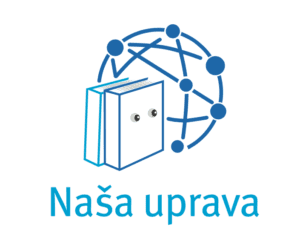 Implementation of the new Law on Civil Servants and State Employees starts from 1st July, and it will to a large degree be properly applied to the local level.
Drafting of a key bylaw – a decree regulating testing procedures for future state and local officials, is underway.
According to the latest draft version of this act, results of testing procedures will to a greatest degree influence selection of cadre, and when scoring results of testing procedures, results from the oral interview will account for 30%. Holding of structured interviews is also foreseen for candidates for senior management positions (eg, secretaries, general directors in ministries) and heads of authorities.
We believe that, in particular for higher positions, it is necessary to provide reliable evidence of a conducted interview, which will in many cases have a decisive role in recruiting new cadre.
We remind that citizens do not trust that competences are a key criterion for employment in public administration.
On the contrary, according to the results of the public opinion survey conducted by the Ipsos Agency for Institute Alternative in February 2018, citizens believe that employment in public administration is most commonly done through friends and family (62%) and political (56%) connections.
Hence, we call on the Government and the competent Ministry of Public Administration to provide audio recording of interviews in the application of the new legal framework, because without an evidence of a conducted interview in the form of an audio recording, which should be presented to all candidates as a precondition for holding the interview, integrity of the testing procedure will remain questionable.
Also, bearing in mind the importance of professionalization of senior management and heads of authorities, who are also public officials, it is necessary to provide full transparency in the recruitment procedures for these positions.
In this regard, we recommend establishment of a practice of proactively publishing minutes from conducted interviews with candidates for the most important positions in public administration.
Representatives of Our Administration network members:
Stevo Muk, President of the Managing Board, Institute Alternative
Daliborka Uljarević, Executive Director, Centre for Civil Education
Ana Novaković, Executive Director, Center for the Development of Non-Governmental Organisations
Nazif Velić, Executive Director, New Horizon
Milka Tadić – Mijović, President of the Center for Investigative Journalism of Montenegro
Mikan Medenica, Executive Director, Natura
Mirsala Tomić, President, Association for the Development of Civil Society
Marina Vuksanović, President, NADA – Herceg Novi
Milena Đurović – Stanojević, Executive Director, Active Zone
Mustafa Canka, Executive Director, Ul info
Aleksandra Pavićević, Executive Director, Association of Youth with Disabilities of Montenegro
Slobodan Franeta, President, the Lucha Institute
Maja Raičević, Executive Director, Women's Rights Center
Ljiljana Raičević, President, Women's Safe House
Marta Anđelić, President, Adria