Montenegro has progressed on the European path, but not enough if taking into account the resources invested in this process, primarily the investments of the EU and other international and local actors, stated President of the Managing Board of Institute Alternative, Stevo Muk.
Muk commented on the seven years of the Montenegrin negotiations with the European Union for the European Pulse. Montenegro had made particularly poor progress on those fields that were debatable from the very beginning and which we are negotiating from the first day, Muk stated.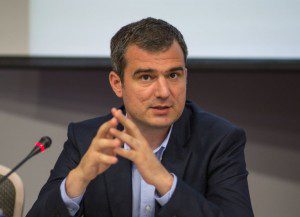 However, the rule of law, good governance and corruption permeate many other issues of negotiation, such as the environment, where it is noticeable almost on the daily basis. The impression is that enthusiasm was significantly more present in the first years of negotiations, possibly because issues of the institutional and legal framework have been mostly addressed. But, when it came time for concrete results, we entered into a phase of stagnation, Muk said.
Answering the question of whether the Montenegrin Government shows true readiness to accept the EU standards or is only trying to satisfy the form and essence stays aside, Muk assessed that readiness for change, unfortunately, exists only in those issues where the interests and monopolies of big ones are not threatened.
While when it comes to sensitive issues, state structures change only as much as they have to. And it seems that they have to change less and less, as stated by Muk, because the internal pressure is weak, and the EU conditionality policy shows its limitations.
European Pulse is an electronic monthly magazine published by Centre for Civic Education(CCE).