President of the Managing Board of the Institute alternative, Stevo Muk, has participated in the International Workshop for Managers of Research Organisations in the Western Balkans and the EU, which took place from 19-21 October in Sarajevo. The aim of the workshop was to exchange views between the leading people of research centers in the Western Balkans on their actions in terms of numerous challenges, such as unpredictable socio-political context, uncertain funding sources, staff dissatisfaction and a lack of professional staff, as well as stronger and stronger competition. Regarding this, managers of leading think tanks in the region presented their experiences in dealing with some of these challenges. This event has also offered the best practices of managing research organisations from the region and the EU.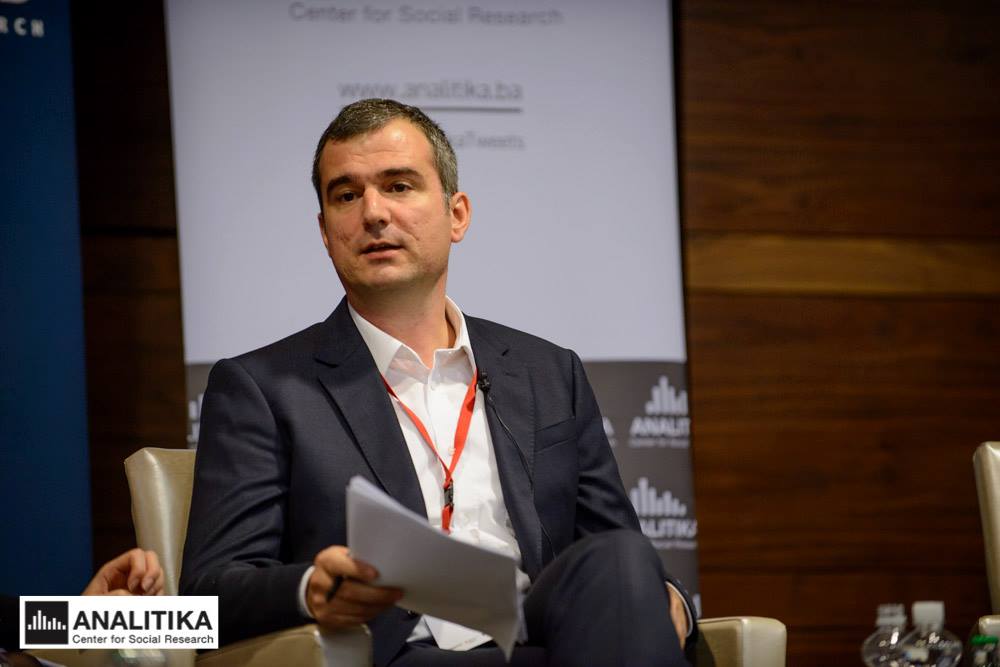 The workshop included six panels, each of which was dedicated to a certain level of accountability of managers in research centers: Research process management and quality control processes; Managing communications and advocacy proccesses; Standard operating procedures; Human resource management and staffing processes; Governance, oversight, and management of external inputs into programmatic work; and Sustainability: fundraising, financial management and strategic planning.
President of our Managing Board spoke at the panel dedicated to management of communications and advocacy processes. Stevo presented our communication strategy, channels for advocating recommendations, as well as our work in working groups. A special part of his presentation was devoted to our ongoing efforts to visualize our findings and adapt them "graphic" to the different interested groups.
The workshop was organised by Center for Social Research Analitika, in cooperation with Regional Research Promotion Programme (RRPP) and The Think Tank Fund of the Open Society Foundations (OSF).