Over the years, Institute Alternative has become recognized as an organization which is critically oriented towards police, but whose aim is to help them improve its functioning, stated Dina Bajramspahić in an interview with the POINTPULSE.
By Mateja Agatonović (BCSP)
What is the biggest impact of your organization in tackling police corruption?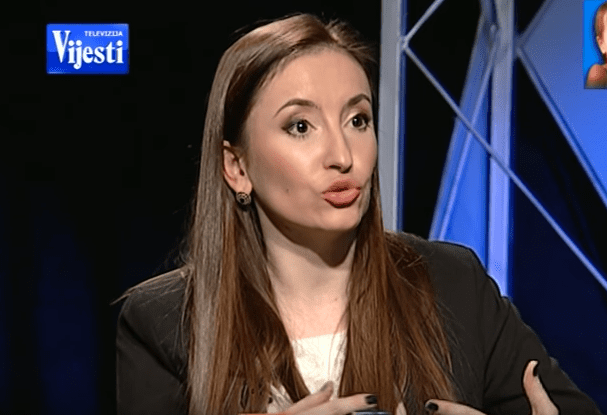 Our vision is the transparent, accountable and efficient police serving the citizens. Although we are aware that this task is not achievable easily in Montenegro nowadays, we are using all available channels to influence this rigid system – from civil society pressure through media and public events, over direct advocacy activities through communication with senior managers in the police, to the bottom-up approach.
We believe that reform efforts are much more likely to succeed if they are supported by police officers as agents of change, who have knowledge, skills, and insights that can be priceless in this process. We believe that this comprehensive approach enables us to get a clear picture of problems in the police and to make our recommendations more realistic and implementable.
IA has participated in numerous working groups and public debates and has contributed to the preparation of laws, strategies and action plans regulating the functioning of the police. Many of our proposals were adopted and became part of official documents so we are now focused on their implementation.
What are the challenges that you face in your communication with the police?
Access to information of public importance is still a key problem. Information is still lacking, including important statistics that allegedly are not being produced. There are multiple layers of communication with the police so we try to overcome this problem with interviews and focus groups.
Over the years, IA has become recognized as an organization which is critically oriented towards police, but whose aim is to help them improve its functioning. There are police officers and inspectors who appreciate our work, our recommendations and with whom we are in constant communication. I would say that we both see our partnership as beneficial. On the other hand, police in Montenegro is still under the political influence. Therefore, our input sometimes remains limited due to political constraints.
What are the benefits and drawbacks of civil society networking on a regional level?
Regional experience and first-hand information help us have a more objective perspective and assess police reform in Montenegro more objectively since we get a broader picture. Equally important, we are informed by partners about how certain legal solutions, that seem fine on paper, actually function in practice. And finally, regional peer pressure and the competitive moment are also important, as we get more attention from institutions because they are curious about their results compared to other countries.