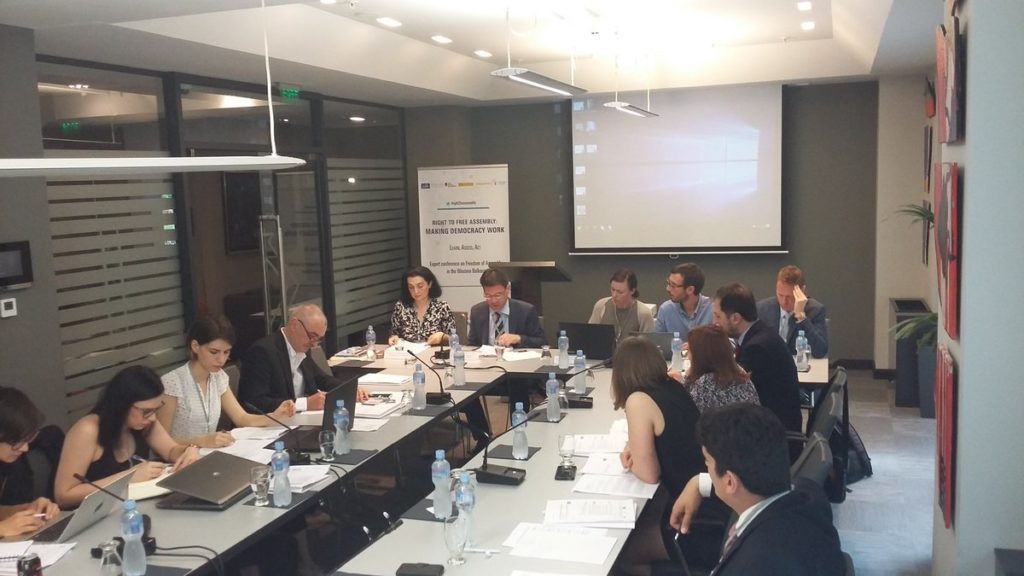 Ivana Bogojević and Aleksandra Vavić, on behalf on Institute Alternative, have participated at Expert Conference on Freedom of Assembly in Western Balkans.
Conference was held on June 21-22 in Skopje and organized by European Center Non-for-Profit Law (ECNL). During the event, pilot-research findings were presented, regarding legal framework and its implementation in five Western Balkans countries (Macedonia, Bosnia and Herzegovina, Croatia, Montenegro and Serbia)
Next to Institute Alternative, research findings were presented by Research in Action – REACTOR from Macedonia, Civil Rights Defenders from Bosnia and Herzegovina, Human Rights House from Croatia and Lawyers' Committee for Human Rights from Serbia. Apart from findings, organizations formulated and presented recommendations for legal and institutional improvement.
Through the research, IA has notices deficiencies of current legal solution, while also looking back on its compliance with international standards. The problems, which we have recognized, refer to the duties and responsibilities of organizers of public gatherings with strict fine policy, overlapping responsibilities of national and local authorities, as well as the lack of pro-activeness of key institutions in this area, the Ministry of Interior and the Police Administration.
We have also analyzed Draft Law on Public Assemblies and Public Performances, which is currently in parliamentary procedure, lauding improvements and giving recommendation for its vague stipulations.
Report in its entirety will be available soon.
The project is made possible by the International Center for Not-for-Profit Law through the Civic Space Initiative, implemented in partnership with ARTICLE 19, CIVICUS: World Alliance for Citizen Participation, and the World Movement for Democracy.