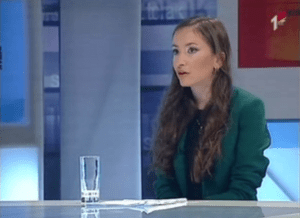 Institute Alternative submitted an initiative last week to the Supreme State Prosecutor, in order to initiate the good practice of publishing of all the confirmed charges, on the internet portal of the State Prosecution.
Therefore, it is of common concern and significance for the future judicary reform to enable access to all the informations about criminal cases, that are led against senior citizens in Montenegro. Publicity principle of criminal proceedings, therefore of the trial, must not be understood narrowly and should not be based on the media reporting and the possiblity for the interested parties to follow trials in the coart, but also the access to the prosecution acts should be enabled in the same manner as it is for the judicary ones.
In other words, according to the international standards of openness which are in relation to the judiciary authorities, it is neccessery to initiate announcements of the confirmed criminal charges, where the anonymization of the personal data would be conducted according to the Law on personal data protection.
Considering common doubts that the judiciary is faced with political influence, therefore unsufficient thrust of the citizens, the availbility of the charges would show determination and ability of the State prosecution to efficiently and justly conduct investigations and prosecute criminal offenders.
There is an extremly important neccesity for the announcement of the charges for the subjects that are of common significance for public, such as area of corruption, organized crime, war crime, terrorism, etc.
Considering that there haven't been announcements for the charges so far, we propose taking an even attitude and anonymization of all the charges.
The stance of the European Court of Human Rights, in relation to the privacy protection of the parties and other participants in the process, consists of grading ratio of the publicity and availability in every specific subject, taking into consideration the special characteristics of the concrete case and the legitimate concern which limits the public access to the concrete act (by anonymization)[1]. Also, the European Court of Human Rights has in various occasions determined that criminal acts can be discussed before bringing the final verdict of someones' guilt by the courts. Therefore, publishing the information about the accused without any presumption that the person is considered guilty will not cause the violation of the law on the presumption of the innocence.
We hope that the State Prosecutor will answer positively to our initiative and therefore contribute to the building of the public trust in work of the State Prosecution.
Dina Bajramspahić
Public policy researcher
[1] See: European Court of Human Rights (ECtHR), B. and P. v The United Kingdom, 24. 4. 2001, par. 45-49.
[2] See, e.g. European Court of Human Rights (ECtHR), Sunday Times v. The United Kingdom, 26. 4. 1979, par 65.