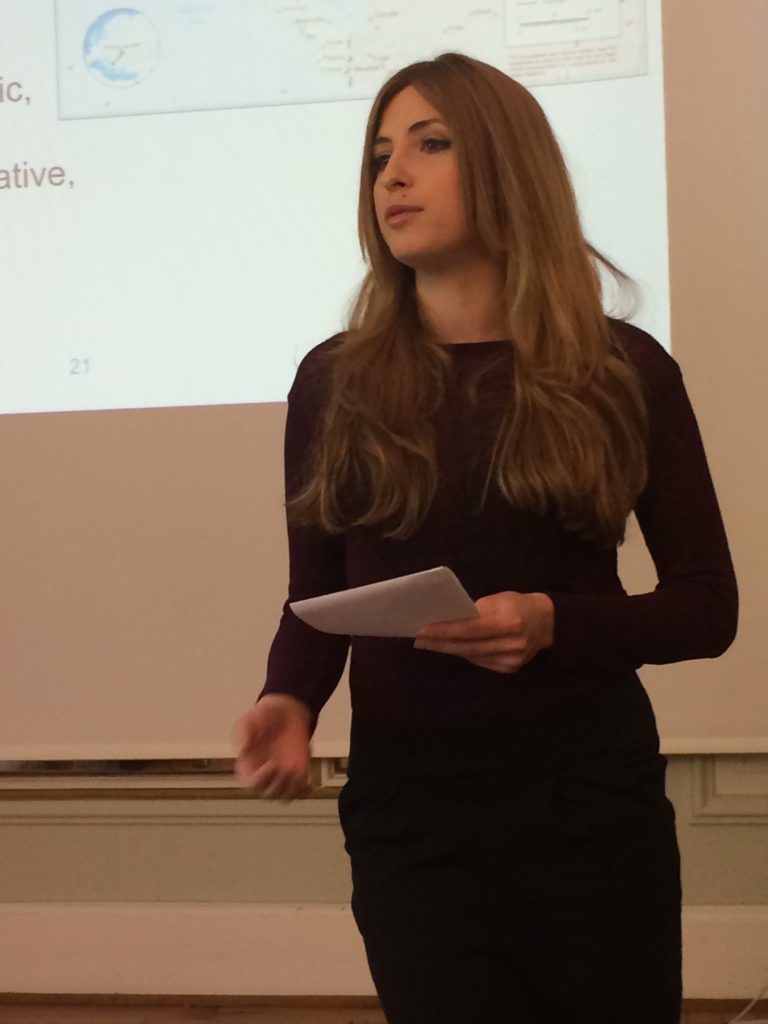 Milena Milosevic, our researcher, spent one month at the German Council on Foreign relations (DGAP) within the programme financed by the European Fund for the Balkans (EFB).
During her stay at the headquarters of this prestigious organization in Berlin in the period May 15 – June 15, Milena worked at the research of public administration reform, one of the main research areas of Institute Alternative (IA).
With an aim of familiarizing herself with the functioning of public administration in the member states of the European Union (EU) and conditions which candidates for the EU membership have to fulfill in the field, Milena visited Federal Ministry of Interior as well as the most prominent education institutions in the area of good governance and political science, such as Hertie School of Governance and Freie University.
Our representative also took opportunity to get more acquainted with the work of civil sector in Germany, especially with the branches of the most known international non-profit organizations such as Transparency International and Reporters Without Borders.
Together with the colleagues from DGAP, Milena held a presentation to the students of the Freie University about challenges in ensuring the rule of law in Montenegro and key criteria of the EU. She has also participated at the conference "EU10X10 – Enlarged Horizons of Europe", organized by the European Movement in Germany to mark the 10th anniversary of the so-called "big bang" EU enlargement in cooperation with the embassies of the 10 countries which joined the EU in 2004.
During her stay in Berlin, Milena participated at the TRAIN seminar, which, run by the DGAP, has gathered 10 more representatives from the Western Balkan civil society organizations.
TRAIN, as a programme of professional training of young public policy researchers from the region, is being organized from 2011. Only from this year, the representatives of the two organizations got the opportunity to spend one month at the DGAP and conduct additional research in the area of their interest.
Since the IA has been dedicated to the professional training of its employees and to the building of its research capacities from its very establishment, we are proud we had been part of this significant exchange of experience.