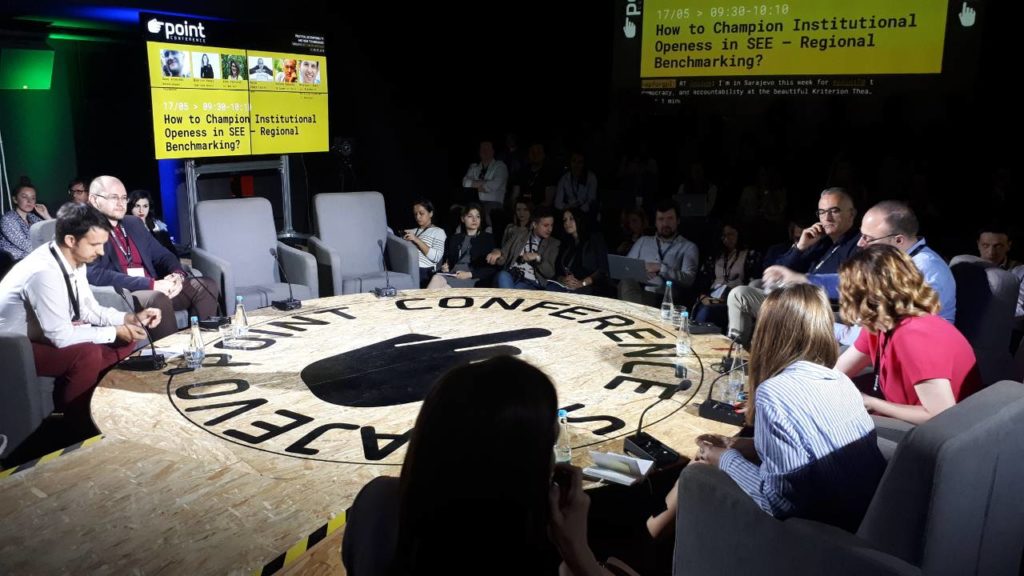 Ana Đurnić, our Public Policy Researcher, participated at the 7th POINT Conference on Political Accountability and New Technologies, held from May 17-19th in Sarajevo.
Specific topics and areas of the POINT 7.0 conference in the context of the use of new technologies were monitoring of government accountability, open data, success of civil society projects using new technologies, use of technology in advocacy, monitoring of different levels of government and many other topics.
Media literacy and "fake news" as well as the way readers can influence development of journalism in the digital age were the main topics of the conference.
The conference brought together representatives of civil society organizations and activists from the Eastern and South-Eastern Europe as well as other parts of the world, who work with the use of new technologies in advocating for accountable and transparent society.
The POINT 7.0 conference was organized by the ActionSEE Regional Network, comprised of Why Not? from Bosnia and Herzegovina, Center for Research on Transparency and Accountability (CRTA) from Serbia, Metamorphosis Foundation from Macedonia and Center for Democratic Transition (CDT) from Montenegro.