Ana Đurnić, Public Policy Researcher at the Institute Alternative, participated at the Third Regional Conference on Public Procurement, held on 6-7 November 2019, in Tbilsi, Georgia.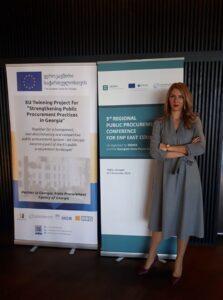 Within the second panel on the role of civil society in monitoring the implementation of procurement rules, Ana spoke about the way of functioning public procurement system in Montenegro, what are the most problematic areas and how does the Institute Alternative seek to contribute to the improvement of that system.
Ana stated that procedures of law value procurement are characterised by wide discretion of the contracting authorities to define these procedures by the internal acts, delays in adopting internal acts that regulate low value procurement, as well as reduced transparency and competitiveness.
When it comes to the centralised procurement, Ana pointed out the obligation to consolidate the procurement of the goods and services was introduced in January 2018. Also, planning and reporting on such procurements are largely decentralised, and the multitude of data hinders access to reliable and detailed figures on centralised spending. As a problem she also mentioned that centralised procurement are not planned sufficiently thoroughly and timely, which causes problems in practice and leaves the administration without some of the essential tools for its work and operation.
As a key problem regarding the procurement in security and defence area, Ana stressed that the envisaged by-laws in this area have never been adopted, while Law itself superficially regulates these procurement through only two legal articles.  Ana added that most documents regarding to this procurement are not publicly available and were classified as "Internal".
Ana also said that the Government had adopted New Proposal to the Law on Public Procurement, but that it had not been prepared in a participatory process involving all stakeholders. She also pointed out that the areas that have been most problematic in the past have been left to be regulated by separate acts after the adoption of the Law.
The topics discussed during the conference included: public procurement policies promoted by the EU and OECD, tools for increasing efficiency (including tools for centralised procurement and framework agreements), electronic procurement, access to procurement markets for small and medium-sized enterprises, as well as key requirements for an independent and efficient review system.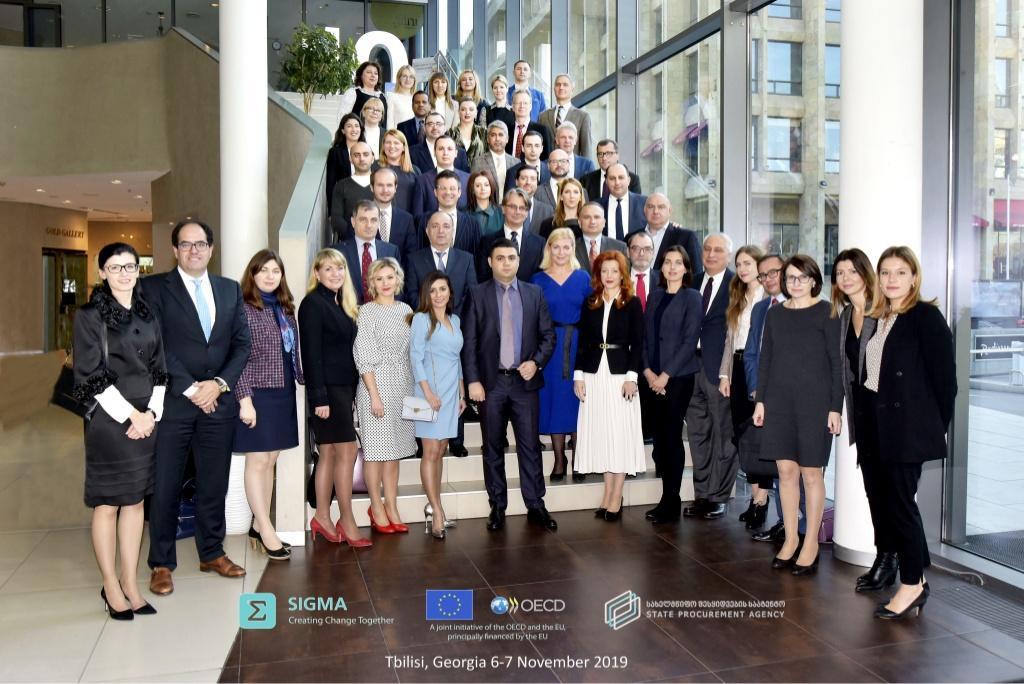 Conference was organised by SIGMA and State Procurement Agency of Georgia for all European Neighbourhood Policy (ENP) East countries (Armenia, Azerbaijan, Belarus, Georgia, Moldova, Ukraine).
Please find more information about this conference here.