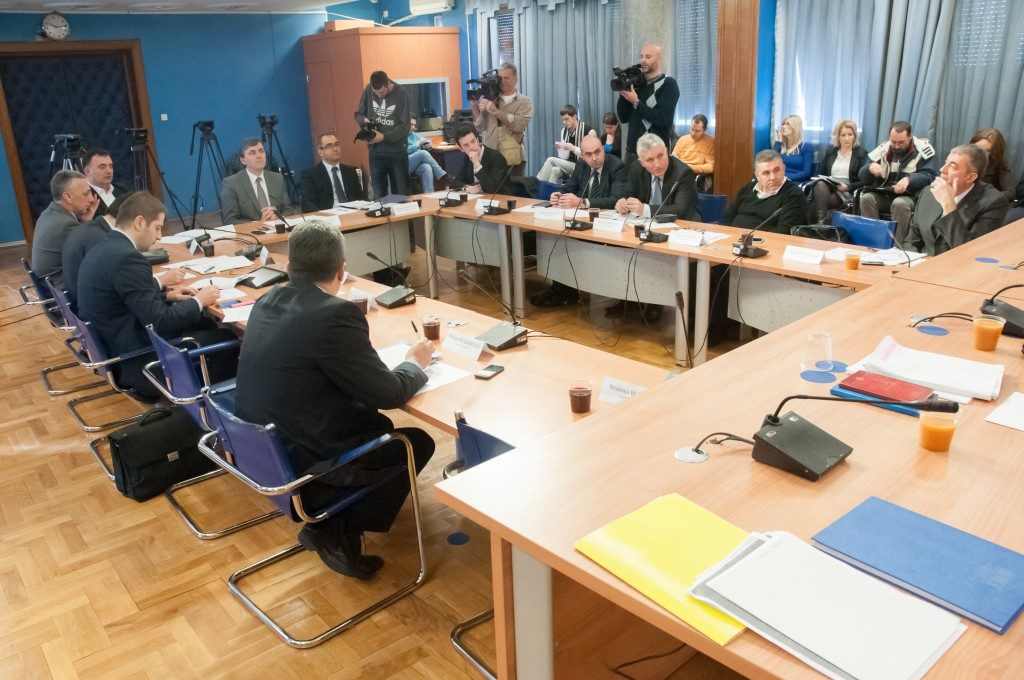 At the meeting held today, the Committee on Economy, Finance and Budget began working on the Bill on Budget and Fiscal Responsibility.
The Bill on Budget and Fiscal Responsibility is one of the most important legal documents the Parliament will decide on until the end of this year.
Standpoint of Institute Alternative is that the novelties the Bill contains will improve the Law currently in force. Nevertheless, many provision remained ambiguous, while there was no significant progress in certain areas and some "problematic" areas are completely ignored.
The viewpoint on this Bill put forward by Institute Alternative focuses on transparency and accountability in the budget cycle, with particular emphasis on strengthening parliamentary control of the budget. At the today's meeting, representative of Institute, Marko Sošić, drew attention of the Committee members to our main observations which include the following: unmodified budget calendar, exclusion of the Parliament from the important stages of the budget cycle, the way offense liability and inspection supervision are defined, as well as undermined financial autonomy of independent control institutions.
Institute Alternative already pointed out to these issues during public hearing on the Budget Draft, but the law drafters did not show understanding for our key proposals. We will continue working on this issue in order to amend shortcomings of this Bill in cooperation with the Committee on Economy, Finance and Budget.