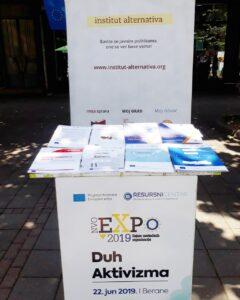 Institute Alternative was one of the 36 promoters that presented work of their organisation on the Fair of non – governmental organisations, held on June 22, 2019 in Berane. The fair called "NGO EXPO 2019" was organised for the fourth time, and during the past years this fair gathered citizens and activists from civil society in Podgorica, Budva and Bijelo Polje.
Motto of this year's Fair organized by Center for the Development of Non-Governmental Organizations and Resource Center for the NGOs in Montenegro was ''The Spirit of Activism''.
This Fair is organized with aim to contribute improving the image and credibility of civil society organisations in Montenegro. The fair was an opportunity to improve and increase the visibility of the activities of civil society organisations and show their role in democratic processes.
NGOs had opportunity to present the results of their work and to communicate directly with citizens.
At Institute Alterantive's booth there were displayed numerous publications prepared by IA in the last period.
The visitors of the fair were most interested in publications regarding the Public Administration Reform, as well as publication with presented results of public opinion survey on the Police. The citizens asked the most questions about employment in public administration. They were also interested in reforms that are being implemented and how the reforms affects the citizens themselves.
Below you can see how the booth of Institute Alternative looked like, and how was the atmosphere at the Fair.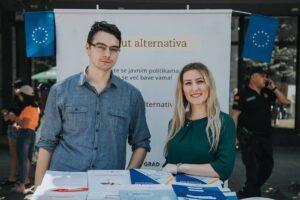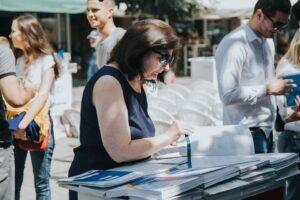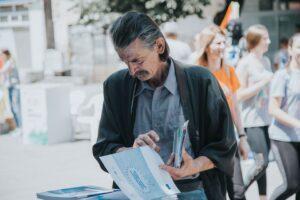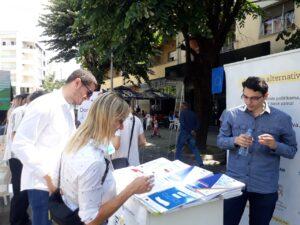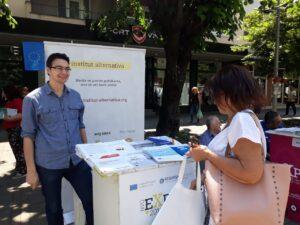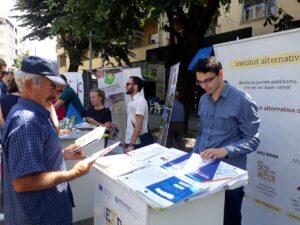 On the link below you can watch the part from the TV show "NVO Sektor" where our Dragana Jaćimović talked about  IA displayed at the booth and what the citizes were most interested in: