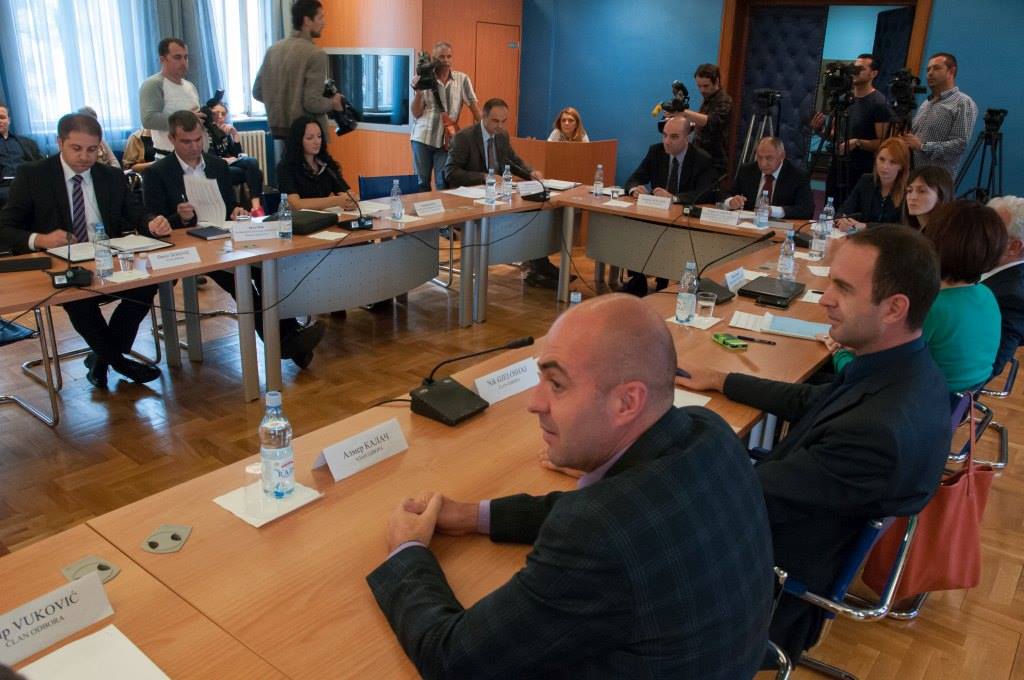 Stevo Muk, president of IA's Managing Board, participated in the control hearing of the parliamentary Committee for Economy, Budget and Finance regarding the implementation of the agreement between the Government of Montenegro and A2A company. Other invited participants were Deputy Prime Minister for Economic Policy and Financial System Vujica Lazović, Minister of Economy, Vladimir Kavarić and representatives of Elektroprivreda Crne Gore AD Nikšić (EPCG), national energy company, Srđan Kovačević and Stefan Pastoria.
Selling of the shares of EPCG and cession of rights management company A2A has had a significant impact on the pricing of electricity. In this context, the important point is the expectation of A2A in terms of price increase for electricity rates and "obligations" of the Government and Regulatory Agency repeatedly communicated to the public.
Stevo highlighted a number of issues of importance for the discussion and suggested topic of public interest to the Committee members:
fulfillment of performance indicators,
methodology for calculating the cost of electricity and decisions of Regulatory Agency for Energy (RAE),
how the decisions are made in the Board of Directors of EPCG in which four out of seven members are from the Government, and in this context, approving multimillion contracts between the EPCG and A2A,
realization of the investment plan and the fate of EPCG funds in the accounts of commercial banks.
Stevo suggested the importance of rationalizing the costs of human resources in EPCG. He also pointed to the possibility of arbitrage between the A2A and the Government for Government's alleged inability to collect claims (receivables) from Aluminum Combine (KAP) in the bankruptcy proceedings.
The interest of Institute alternative for this topic has continuously been guided by the need to protect public interest, the interests of electricity consumers, citizens and legal entities, especially in the process of setting the price of electricity and RAE's decisions. IA's engagement is the fruit of research related to the policy and practice of realizing public-private partnerships, as well as accountability and transparency in public companies.