Institute alternative is participating in the project "Strengthening Consumer Protection Organisations for better Municipal Services in SEE" in cooperation with the members of the Think for Europe Network in South Eastern Europe, under the auspices of the German organisation for international cooperation (The Deutsche Gesellschaft für Internationale Zusammenarbeit)– GIZ.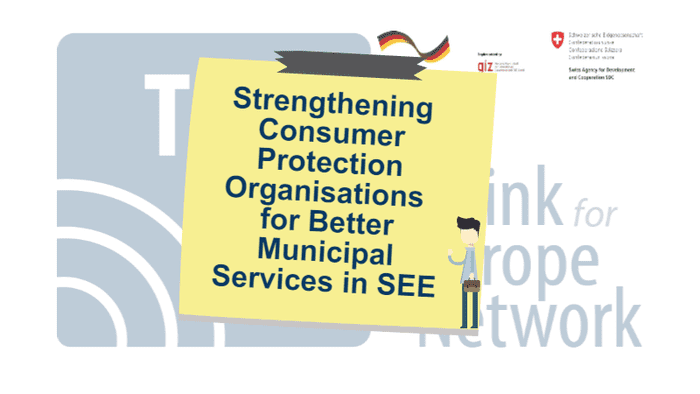 Project activities are aimed at strengthening consumer organisations in Serbia, Montenegro, Macedonia, Bosnia and Herzegovina, Kosovo and Albania, in order to achieve higher quality of consumer services at the local level in these countries.
The focus of the work of consumer organisations from Serbia (National Consumers Protection Organisation of Serbia – NOPS), Montenegro (The Consumers Protection Center of Montenegro – CEZAP) and Macedonia (The Consumers Protection Organisation of Macedonia – OPM) in cooperation with research centers, the European Policy Center from Serbia – CEP , The European Policy Institute from Macedonia – EPI and the institute alternative, will be the development of action plans and recommendations for policymakers and providers of local services, in order to strengthen mechanisms for consumer protection and quality of services.
One of the goals of the project is also the development of a strategy for raising awareness of consumer protection as well as the signing of the Memorandum of Understanding for establishing a regional consumer organisations network in Southeast Europe – CONWeb.
In accordance with the above, the project provides a set of events, including workshops that represent the initial steps in strengthening consumer organisations. One such workshop, attended by representatives of IA, has been organised on 30 and 31 March 2015.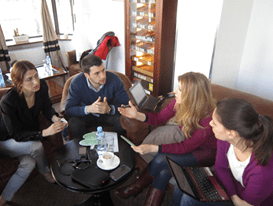 The workshop brought together the above-mentioned research centers and consumer organisations, in order to determine the mechanisms of data collection and analytical framework in the protection of consumer services and strengthening the capacity of consumer organisations in Southeast Europe.
Before the interactive sessions, the organisations had the opportunity to familiarize themselves with the development of public policy and advocacy. The focus of the study was to acquire new knowledge and skills in developing a joint regional study, which will provide a detailed insight into the challenges that consumer organisations are facing, as well as the development of new or impact on existing public policy in the field of consumer protection.
This workshop is one in a series of events that will be organised by members of Think for Europe Network. Institute Alternative's workshop will be organised in June, and consumer organisations will have the opportunity to acquire new knowledge and skills in the field of fundraising, in order to strengthen their capacities in the field of writing projects in the future work of CONWeb.