Within the project "Promoting financial accountability in Montenegro", supported by the British Embassy in Podgorica, we have organised the conference "Where does our money go? – Transparency and accountability of the national budget" on March 27, 2017.
At the conference, we presented our new web portal My money (www.mojnovac.me). The web portal contains visualisation and comparison of budgetary data for the period from 2011 onwards. The data was provided by the Ministry of Finance in the machine readable format.
The topic of our conference was the national budget – how do we guard it from misuse and how much do we know about the way it is spent. We gathered all the stakeholders relevant for this topic within two panel discussions – one dedicated to accountability for misuses of budget funds (political, criminal, misdemeanour) and another dedicated to budget transparency.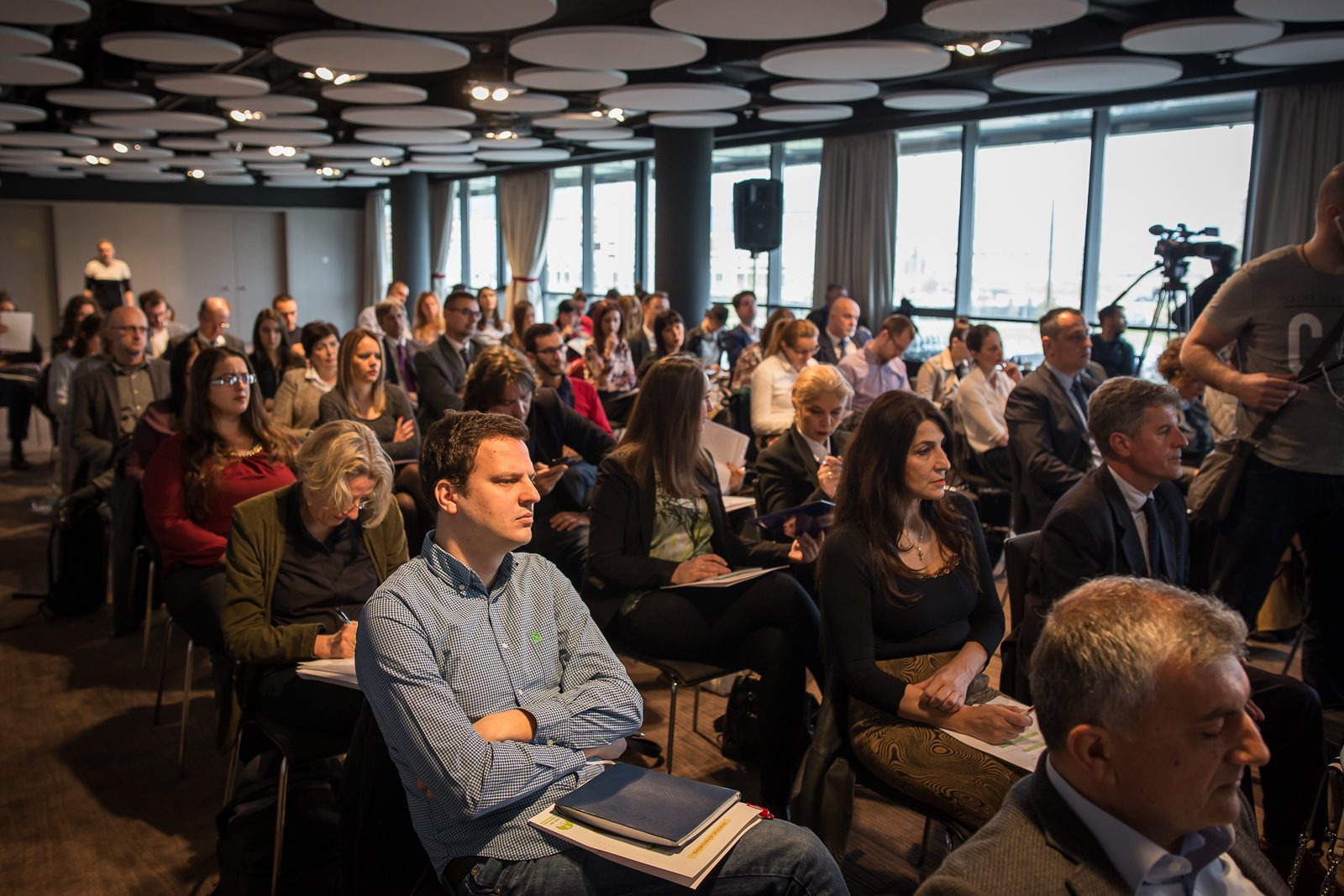 At the first panel representatives of the State Prosecutor's Office, Ministry of Finance, State Audit Institution and Parliament of Montenegro discussed the key challenges for establishing different kinds of accountability for public finance management. The speakers were Branislav Radulović, member of the Senate of the State Audit Institution, Vujica Lazović, Chairman of the Committee for Economy, Finance and the Budget, Ana Krsmanović, Director General for Central Harmonisation in the Ministry of Finance and Aleksandar Damjanović, Member of the Parliament.
Our guests from the region discussed budget transparency at the second panel, based on the Open Budget Index survey, that was unofficially conducted by Institute Alternative (IA) for Montenegro this year. Our guests were Katarina Ott, from the Institute of Public Finance (Zagreb), Gabriela Dimovska from Centre for Economic Analyses (Skopje) and Nemanja Nenadić from Transparency Serbia (Belgrade) – each organisation conducting the Open Budget Survey in their countries for many years now.
Conference was held within the project Promoting financial accountability in Montenegro, supported by the Brisith Embassy in Podgorica, implemented by Institut alternativa.