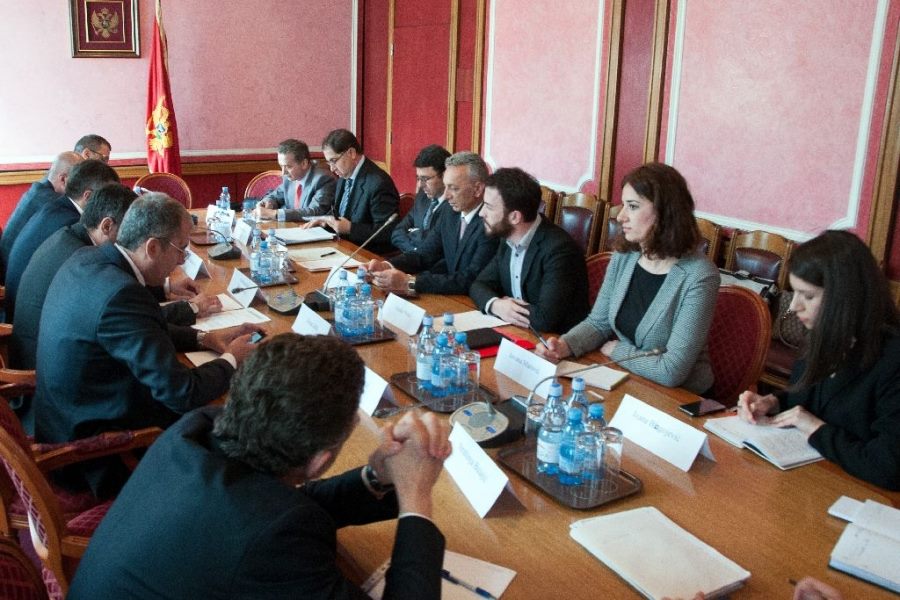 In the next two months, the Committee on Economy, Finance and Budget and the State Audit Institution, will, with our help, work on defining the elements of a protocol on cooperation.
This is the key conclusion from the meeting, held in the Parliament of Montenegro, between the members of the SAI Senate, parliamentary Committee on Economy, Finance and Budget and Institute alternative.
Issues raised at the meeting were the need of paying more attention to individual reports on the audit (besides the audit of the final budget account), the separation of the discussion on the annual report of the SAI and the discussions on the revision of the final accounts, reporting on the implementation of recommendations and monitoring the work of the auditees in this field.
The plans to form a subcommittee on the control of public finances, its scope of activities and the possibility of creating a special committee in the future were also discussed. At the meeting, the participants also discussed the appointment of missing member of the Senate, initiating criminal charges as well as the need to solve the problem of spatial capacities for the work of the SAI.
It was jointly stated that, in order to strengthen mutual cooperation and achieve more effective control over public finances, it is necessary to formalize cooperation between the Committee and SAI, and that in this light, with the participation of the IA, in the future; the relevant document should be defined.
Committee members who attended the meeting were: Aleksandar Damjanović, Zoran Jelić, Filip Vuković, Almer Kalač, Strahinja Bulajić, Milutin Đukanović i Goran Tuponja. On behalf of Senate of SAI, Milan Dabović, Branislav Radulović, Dragiša Pešić i Nikola Kovačević attended the meeting.
The meeting is the part of the project "Together towards accountability – strengthening the impact of the state audit in Montenegro", supported by the he Royal Norwegian Embassy in Belgrade. The goal of the project is to increase the level of the implementation of SAI's recommendations, as well as strengthening ties with between the SAI and the Parliament of Montenegro, civil society organizations and internal auditors in the public sector.