Institute Alternative invites interested NGOs to join the network "Our Administration".
Our Administration Network currently consists of 13 civil society organisations: Institute Alternative, Bonum, Natura, New Horizon, Center for Investigative Journalism of Montenegro, Centre for Civil Education, Center for the Development of Non-Governmental Organisations, Women's Rights Center, Association of Youth with Disabilities of Montenegro, Active Zone, Association for the Development of Civil Society, NADA, Adria. The goals of the Network are to participate in independent monitoring of public administration reform and further strengthening of the Montenegrin civil society to participate in the reform process.
The call for joining the network "Our Administration"  is open to a limited number of non-governmental organisations  dealing with issues of accountability, transparency efficiency of public administration, service provision, that is, in the broadest sense areas of good governance and public administration reform.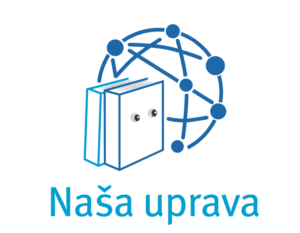 As one of our goals is to achieve an added value in our regular monitoring of public administration and to contribute to the creation of the equal opportunities for all, we especially encourage NGOs dealing with gender equality, protection and promotion of the rights of persons with disabilities, protection of labor rights to apply to join the Network.
Members of the Network will have the opportunity to attend workshop on monitoring public administration reform during the 2018, as well as to attend meetings of the Network to discuss further initiatives and activities.
Network "Our Administration" was created within the framework of the project "Civil Society for Good Governance: To Act and Account" funded by the European Union within the Civil Society Facility and the Balkan Trust for Democracy (BTD) project, the German Marshal Fund (GMF) project, and is implemented by the Institute Alternative, Bonum, Natura, New Horizon and the Centre for Investigative Journalism.
If you are interested to join the Network that wants to build an administration equal for all, please send us your application. Application should include a short motivation letter to join the Network and references of the organisation.
Applications with the required documents should be sent to Aleksandra Vavić, the e-mail address aleksandra@institut-alternativa.org by 5 February 2018. You can contact the same e-mail if you have any additional questions.
After the deadline, the project team will make a decision on accession of new members of the network "Our Administration" and notify the organisation via e-mail.
Important! The deadline for applications has been extended until 9 February.