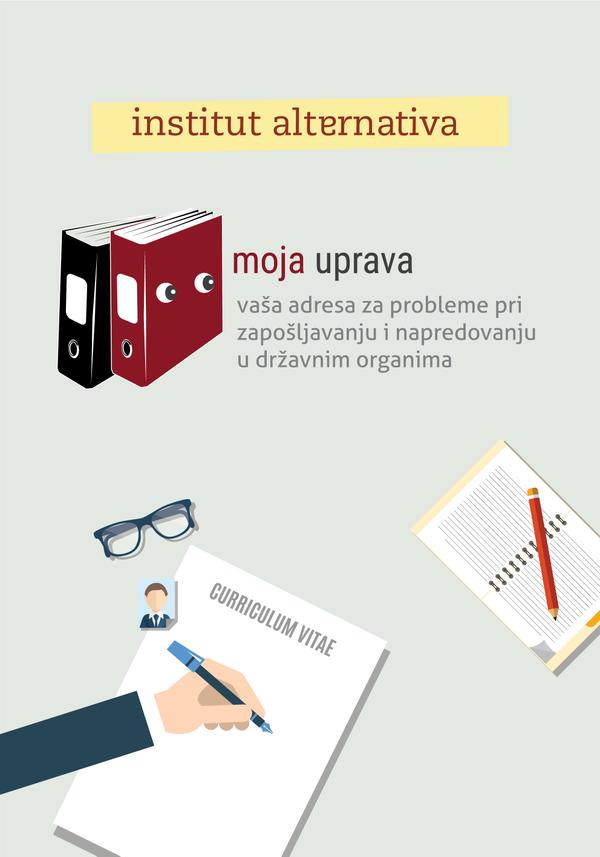 Institute alternative invites you to attend the presentation of results of the project "State Administration in Montenegro – Equal for All!", financially supported by the U.S. Embassy in Podgorica, that will take place on 7th September at 11 a.m. at PR Center.
This event, in addition to presenting the key findings of the project, aims at building the capacity of the media to monitor issues in the field of public administration reform, particularly recruitment and promotion in state authorities.
The event will, among other things, provide an opportunity to find out about the most common problems that people face when applying for work in state authorities, worthy of intense media attention.
The problems which are a barrier to citizens to get the job based on merits, point to the systemic deficiencies of the Law on Civil Servants and State Employees, whose amendments are planned later this year. At this event you will also have an opportunity to hear more about what are the gaps in the legislative framework which counteract establishment of a merit based system in state authorities – one of the main goals of the reform of our public administration.
The speakers will be:
Stevo Muk, President of the Managing board of Institute alternative
Jovana Marović, Research Coordinator
Milena Milošević, Public Policy Researcher.