During the award ceremony, Stevo Muk, the president of the Managing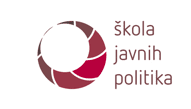 Board of Institute alternative, expressed his satisfaction considering that the participants were some 100 representatives of different sectors, mostly young people from state administration, as well as NGOs who sucessfully completed this training.
This is the fifth time that Institute Alternative is organising the School with the support of the Commission for the Allocation of Revenue from Games of Chance. This year, twenty representatives of ministries, the Parliament, non-governmental organisations and the media attended the traning and were acquainted with the key aspects of the process of formulation, analysis, implementation and monitoring of public policies.
Having in mind the Montenegrin negotiation phase with the EU, strong state capacities are necessary in order to create efficient and sustainable public policies.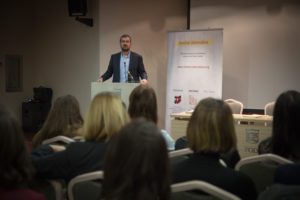 "We are glad that we were able to offer practical knowledge as well as topic-specific lectures of great importance, such as anticorruption policies and budgetary aspects of public policy cycle", Stevo Muk said during the certificate award ceremony, emphasising that he hoped the attendees would use the acquired knowledge in their future work.
The Institute Alternative School, among other things, secures a chanel of communication and cooperation between the civil society and the state institutions, thus contributing to their mutual interconnection and understanding. The significance fo the School is even greater having in mind that public policy is not studied to a sufficient extent within the formal education system. In that sense, this programme is licenced as the official programme for acquiring the knowledge and skills on public policy by the National Council for Education of Montenegro.
Nevena Vulević, journalist of Vijesti portal, and one of the participants of the School stated that the School was of utmost importance for her colleagues.
"The department of journalism does not offer a course on public policy, though we are aware how essential understanding public policy is for journalism, as well as for the journalists themselves", Nevena stated.