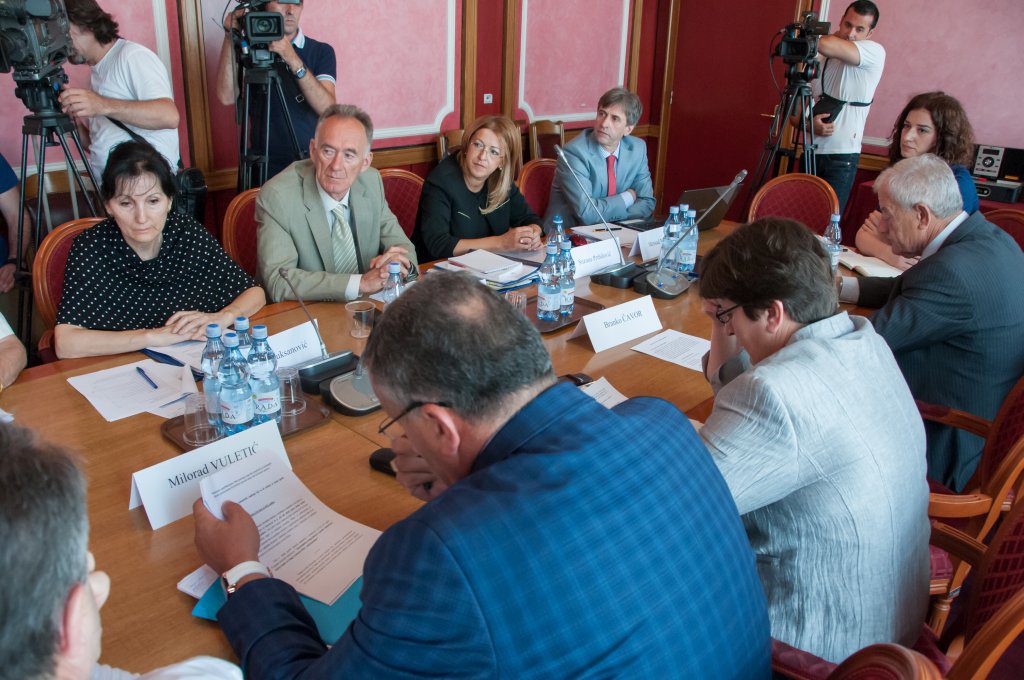 Key challenges in the area of public procurements in Montenegro are related to the following: inadequate supervision over the implementation of public procurement contracts, limited capacities of the authorities in charge of implementation of legislation in this area, lack of liability for violations of the Law on Public Procurement, as well as lack of transparency.
Supervision over implementation of public procurements remains worrisome, while strengthening of this control mechanism remains one of prerequisites for enhancing combat against corruption and a measure of progress in the negotiation process under Chapter 23 – Judiciary and Fundamental Rights. Control of public procurement procedures and contracts is under the jurisdiction of the Administration for Inspection Affairs which employs only one inspector for public procurements.
The most problematic issue in Montenegro is acknowledging liability for committed violations of the Law on Public Procurement. Among most frequent violations of the aforementioned Law is conclusion of significantly higher percentage of contracts based on direct agreement, as the least transparent procedure, than the one specified by law, as well as failure of contracting authorities to submit reports on public procurement. Data on misdemeanor liability for committed violations of the Law is not available in the reports of the competent institutions.
Number of corruption complaints in public procurements is still negligible. In 2013, there were no complaints about corruption in public procurements, while there were three about conflict of interests. There are still no judgments on corruption in public procurements.
Among other things, lack of transparency exists due to unavailability of each concluded contract on the portal of public procurement, as well as the inability of gaining insight into direct agreements.
Institute Alternative has participated today at the consultative hearing of the Anti-corruption Committee on the corruption risks in public procurements and suggested to MPs to make amendments towards improving the Draft Law on Amendments to the Law on Public Procurement, hence proposing the following: stipulating criminal liability for contracting authorities who submit false information; introducing negative references for the bidders who have previously violated their contractual obligations; and introducing adjustments to the manner of appointment of the president and the members of the State Commission for the Control of Public Procurement Procedures.
The entire statement of IA's representative at the parliamentary hearing can be read here (in Montenegrin only).