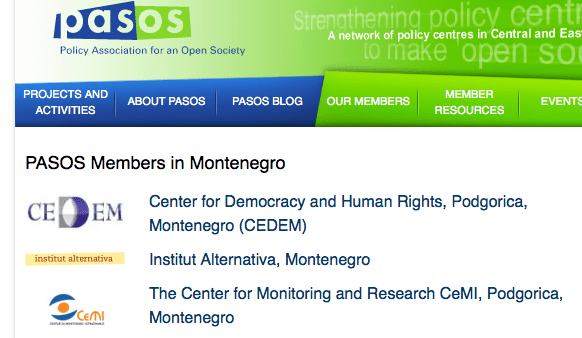 Institute Alternative has become a member of the PASOS network. PASOS is short for Policy Association for an Open Society and it is a network founded in 2004 that supports the development and strengthens the outreach and impact of its 56 members.
Its aim is to strengthen independent think-tanks to ensure the lessons of transition are understood, shared, and applied.
Four key priority areas for the association's projects and activities are defined as: Democracy and Human Rights, Good Governance and Open Economy, Sustainable Development, International Co-operation.
Besides IA, PASOS members in Montenegro are CEMI and CEDEM.