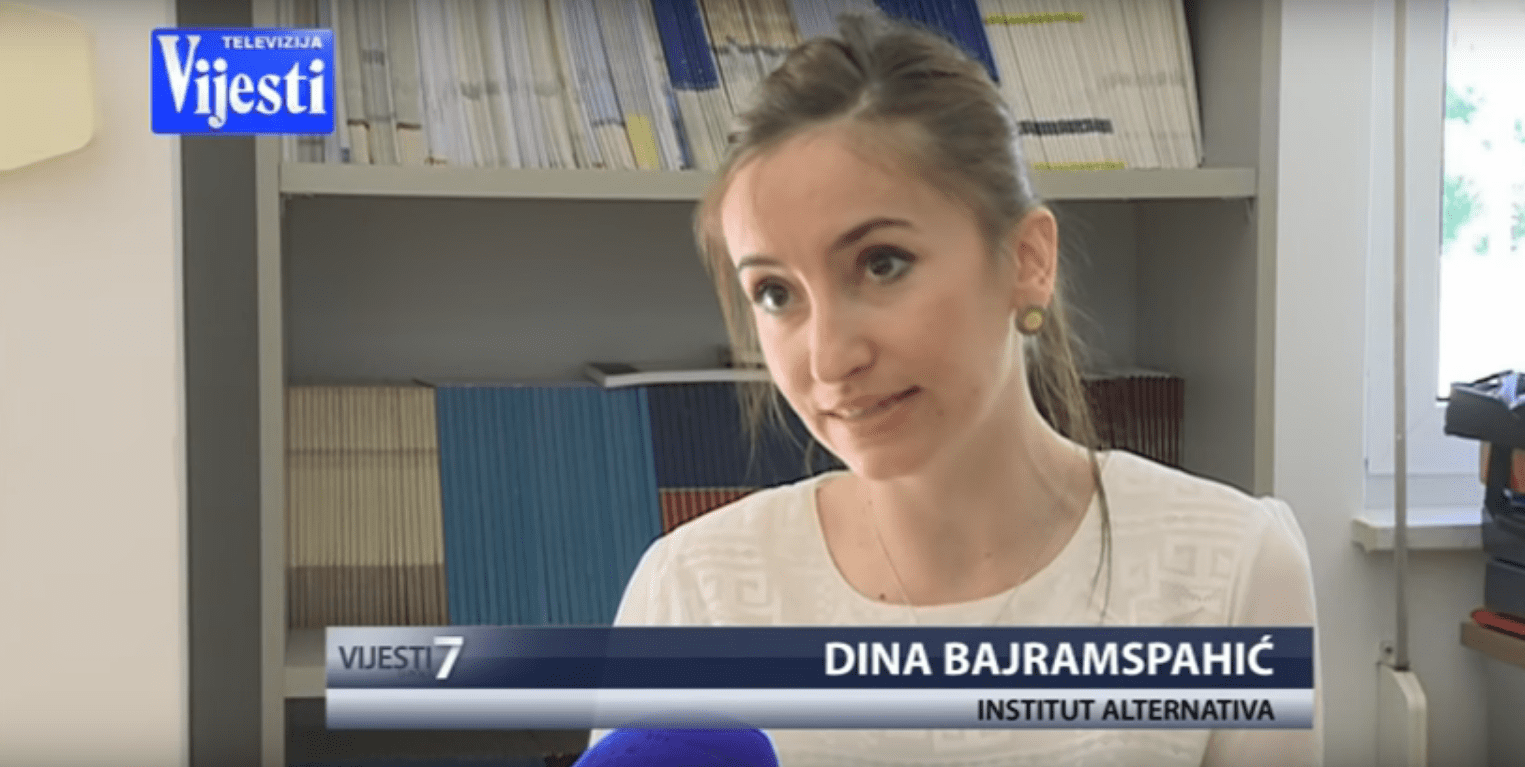 Dina Bajramspahić, public policy researcher has issued a statement for TV Vijesti that the Parliamentary oversight is at the lowest level possible.
"Security and Defense Committee has held only two sessions in this year, despite having important competences in controlling security and defense sector. It is worth mentioning that MPs receive monthly fee for Committee membership, regardless of whether they have worked or not", Dina said.
A large number of sessions of the plenum and working bodies is being postponed due to the absence of MPs, making the quorum unachievable.
Institute Alternative would support potential amendments to the Code of Ethics of MPs, that would foresee fines for MPs who do not come to the sessions of the working bodies and the plenum.
"If we have a situation that the law foresees the obligations of working bodies, and that no such obligations have been performed, then it is really necessary to consider a more rigorous solutions in order to force MPs to do their job," says Bajramspahić.
And that such a solution would not be a novelty, since that is something that is supported by the slightly older democracies, shows the comparative practice of a number of European countries. For example, in German Bundestag, for each absence to the session, MP receives 100 euros a lower salary. MPs in France who are absent more than twice in a month, get fined by 355 euros less of their salary and more. There are sanctions in the European Parliament as well. MEPs exercise daily lump sum of 298 euros, in case you do not show up in the days of plenary sessions, the amount they will be reduced by half.
However, there are some positive examples: "The most active working body is the Committee for Economy, Finance and Budget, which despite the approaching elections, and the situation in the Parliament on the political level is very complex, still insists upon the holding sessions and filing initiatives, by all MPs. However, other committees are lagging very much behind this committee," Bajramspahić concluded.
See more at: