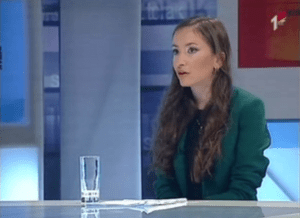 Our Dina Bajramspahić was a guest on the TV show "Okvir". The show was broadcasted on September 28, 2014, and the topic was Draft Law on Special State Prosecution Office.
Other guests were:
Ms. Branka Lakočević, Deputy Minister of Justice,
Mr. Dragan Novosel, First Deputy Chief Public Prosecutor of the Republic of Croatia.
The show is hosted by Zoran Leković and airs on RTCG 1 on Sundays at 20.10. The show can be viewed at the link below:
http://www.rtcg.me/tv/emisije/informativni/okvir/67060/okvir-28092014.html