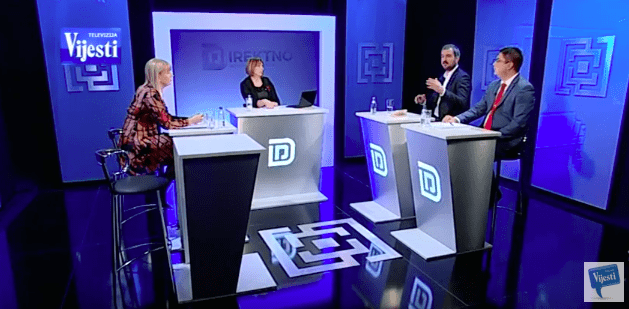 Stevo Muk, president of the Managing board of Institute Alternative, participated in a TV show "Direktno" at TV Vijesti, where he talked about employment in public administration, based on party affiliation.
Apart from the topic of recruitment based on party affiliation, guests also debated about other abuses of state resources, which are especially visible in pre-election periods.
Apart from Stevo, other guests in the show were Danijela Nedeljkovic – Vukcevic, Director general in the Ministry of Public Administration and Nikola Rovčanin in front of Democratic party.