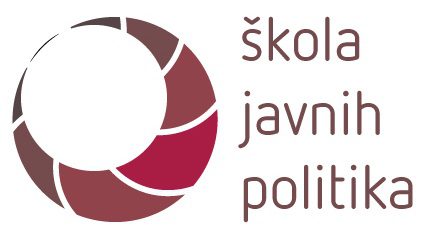 Institute Alternative continues implementation of its successful project Public Policy School, with the support of the Commission for the Allocation of Revenue from Games of Chance.
Following successful completion of the first and second generation of Public Policy School in 2012 and 2013, the Commission has supported realization of School's third generation, which will be implemented in collaboration with Centre for Monitoring and Research (CeMI) in 2014. Continued implementation of the project has been made official today by signing the Agreement between interested parties.
60 participants have attended the Public Policy School so far, majority of which comprised of civil servants, while a smaller number of participants were employees of local self-government, trade unions, media, NGO sector, as well as some of the best undergraduate and postgraduate students of Montenegrin universities.
Bearing in mind that the formal education system does not provide sufficient knowledge and skills in the area of policy studies, the main aim of this School is to contribute to their quality development through strengthening the capacities and knowledge of stakeholders on stages and actors of policy making cycle. In addition, the School offers an opportunity to strengthen communication and cooperation among participants from various sectors, institutions and organizations.
The School is implemented through five modules in the total amount of twenty-six lectures held by some of the most prominent experts in the field – professors from the universities of Zagreb, Belgrade and Podgorica, accompanied by public policy professionals and stakeholders. During several months of training, participants will have the opportunity to familiarize themselves with the key aspects of creation, analysis, implementation and monitoring of public policies. Sectoral policies, the role of think tanks in public policy making, as well as the role of state and non-state actors in policy making at the EU level, will be thoroughly discussed.
The Call for participants will be published in February.
Dina Bajramspahić
Public Policy Researcher