Institute Alternative (IA), within the WeBER project, organised a seminar for civil society organisations (CSOs) "Effective monitoring of public policies". The seminar was held in Budva, on May 22-24.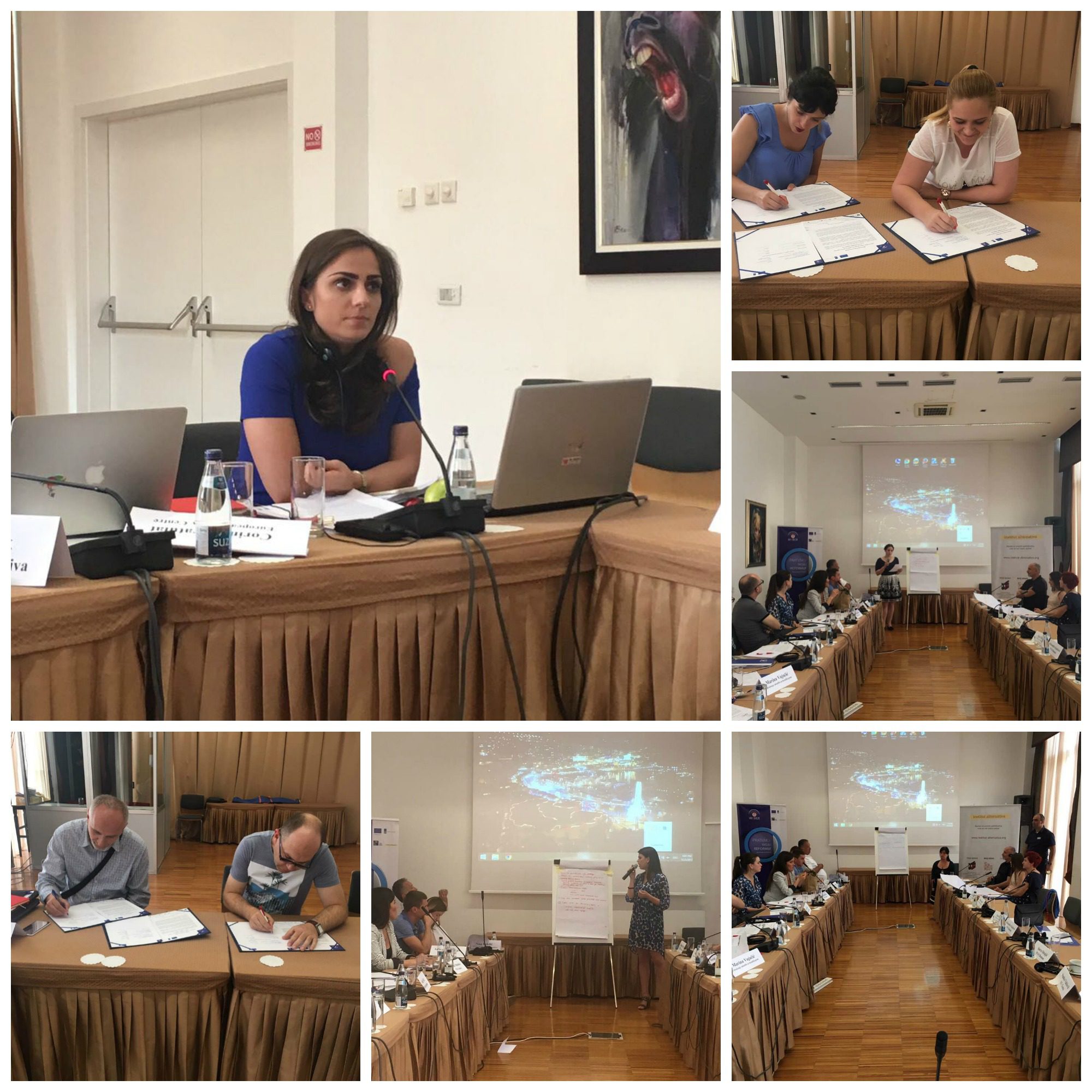 Corina Stratulat from European Policy Centre (EPC) from Brussels, partner organization within the WeBER project, shared the experiences of Wester-European think tank organisations in monitoring public policies, particularly how they conduct policy research and analysis and how they communicate research findings with stakeholders and interested public.
Milena Lazarević, European Policy Centre (CEP) Programme Director, presented WEBER PAR Monitor methodology, indicators for monitoring the PAR, as well as the research and analytical methods of PAR Monitor methodology.
Ana Đurnić, public policy researcher at IA presented the Concept Paper of the National Working Group (NRG) on Public Administration Reform (PAR). The NRG is a national consultative mechanism for civil society participation in dialogue with relevant state bodies on the design and monitoring of the PAR process in Montenegro.
After the seminar, Stevo Muk, President of the Managing Board of IA signed the Memorandum of Cooperation with representatives of Centre for Civic Education (CCE), Centre for Development of NGOs (CRNVO), NGO Bonum, NGO New Horizon and NGO Natura, and officially established National Working Group on PAR in Montenegro.
WeBER – Western Balkans Enabling Project for Civil Society Monitoring of Public Administration Reform is a regional three-year project, coordinated by European Policy Centre (Serbia) and implemented by European Policy Institute (Macedonia), Institute Alternative (Montenegro), Group for Legal and Political Studies (Kosovo), Foreign Policy Initiative (Bosnia and Herzegovina) and Institute for Democracy and Mediation (Albania). Project is financially supported by European Union and Kingdom of Netherlands.